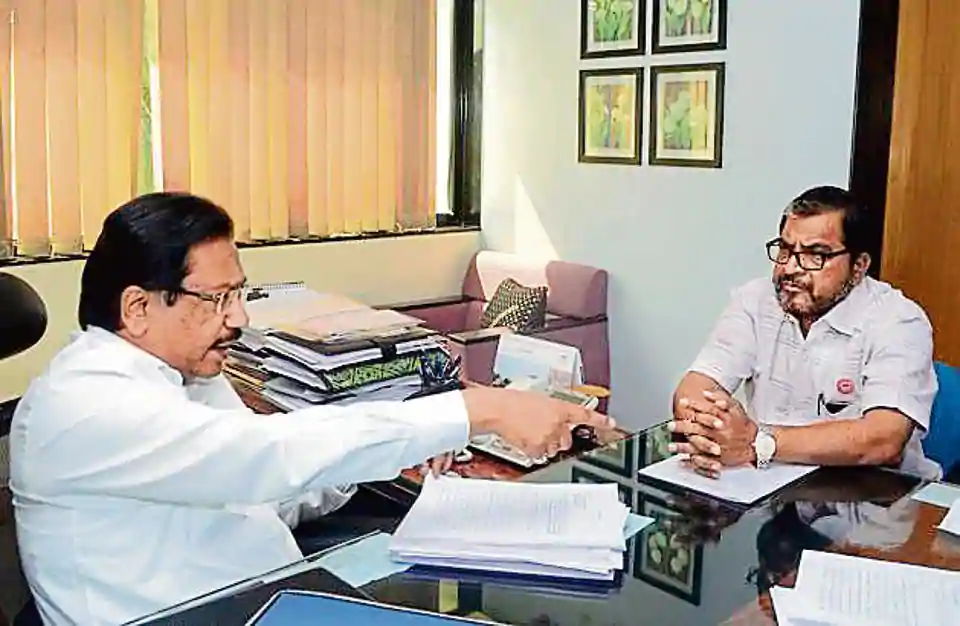 Raju Shetti, member of parliament and leader of Swabhimani Shetkari Sanghatana (SSS), has launched a protest against cane factories for pending fair and remunerative prices (FRP).
Responding quickly to the same, Sambhaji Kadu Patil, sugar commissioner, suspended the crushing licence of Bhairavnath sugar works ltd and an initiated inquiry into the other offending cane factories.

On Monday, Shetti along with the workers of SSS approached Patil and informed him regarding the 20 sugar factories in Maharashtra that have submitted incorrect information to the sugar commissionerate while applying for the crushing licence for this year. Shetti demanded strict action to be taken against these factories.
Shetti said,"According to the high court guideline, FRP pending factories are not eligible to hold crushing licence.There are 20 factories who have obtained the same this crushing season by submitting false information about FRP to the sugar commissionerate. They have not given full FRP to cane harvesters, as the sugar commissioner would immediately have rejected their crushing licences."
Shetti demanded that commissionerate should take an affidavit from every factory that has paid FRP dues to every farmer. Shetti said,"There are many sugar factories that are functioning without a licence . As the commissionerate does not have machinery to track it, they should share list of the factories that have crushing licence with us.We will cross check it."
Patil said,"As of now we have suspended the crushing licence of Bhairavnath sugar works ltd in Osmanabad district on grounds of pending FRP. And we have also initiated an inquiry into the remaining cane factories. Every sugar factory should follow guideline given by the high court."