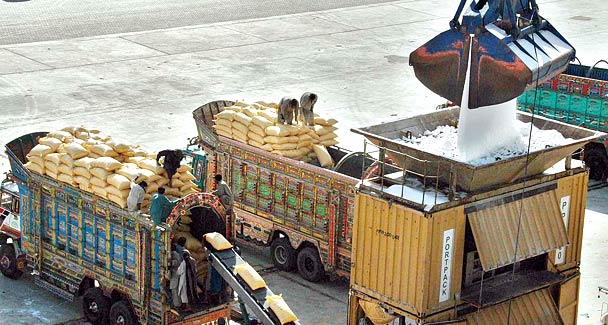 "Our domestic need of sugar is 250 lakh tonne per year and the sugar imported from Pakistan is only 3000 tonne. This will not impact the sugar sector in India. Hence instead of discussing this issue, we should pressurise government to implement policies beneficial to sugar sector," said Anil Ghanwat, president of Shetkari Sanghatna.
Ghanwat issued a statement over recent discussion about sugar. He has said that political leaders have shown anger over imported sugar owing to lack of information. Some political parties used the opportunity to attack warehouses and damage sugar. Shetkari Sanghatna always opposes to the unnecessary import of agro material. Governments intervene in agro trade and sugar sector should be curbed. But we should understand the reality of sugar imported from Pakistan.
"On May 1, the then government started duty free import authorisation scheme. As per the scheme if an exporter exports one product to any country then there will not be any import duty if raw material used for that product is imported. The exporters of sugar take benefit of this scheme. Importing sugar from Pakistan is not new to India and it is imported from 2006. Earlier it used to enter through Wagha border, now it directly entered in Mumbai market. There is nothing illegal in this. Basically government has not imported it," he said.
Stating that there is need of policy decision regarding sugar Ghanwat said, "During 2017-18 crushing season 100 lakh tonne of excess sugar is produced. Sugar prices at international market are fallen. The remedies like removing export duty, imposing import duty, Rs 5 per tonne subsidy to producer, export subsidy were import but are delayed. Central government's attitude towards sugar sector affects the sector. Government should find permanent solution over it."
Speaking about condition of farmers he said, "The fixed and assured returns has attracted farmers towards sugarcane cultivation. There is no assurance and market for food grains, cereals and oilseeds. If government designs policies for this, it will help in reducing cane cultivation."