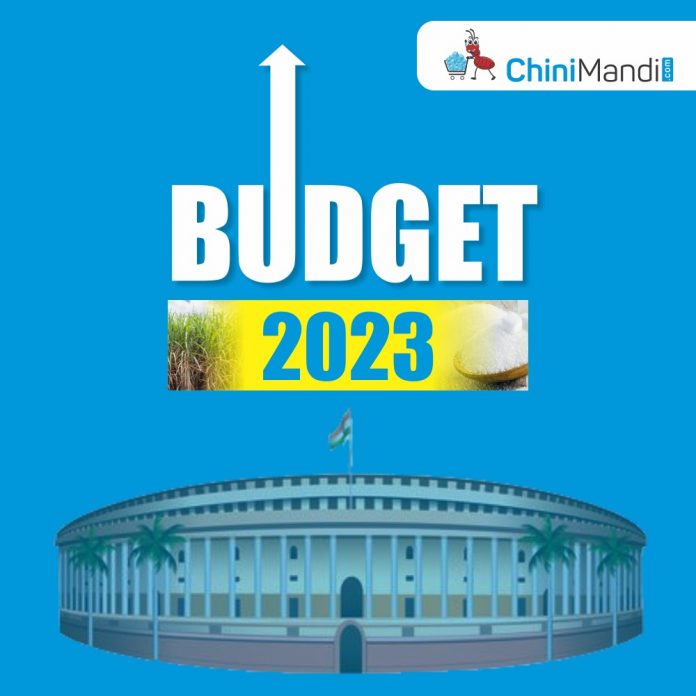 The sugar industry has welcomed the Union Budget 2023 presented by Finance Minister Nirmala Sitharaman on Wednesday and called it 'Green' in the true sense.
Indian Sugar Mills Association (ISMA) believes that the proposal of introducing a 5% Compressed Bio-Gas (CBG) mandate in due course for all organisations marketing natural and bio-gas, will give a big boost to the production of Compressed Bio-Gas (CBG) in the country. The finance minister said that, "For collection of bio-mass and distribution of bio-manure, appropriate fiscal support will be provided". By making it compulsory for OMCs and GAIL (companies marketing Natural and Bio-gas), to mandatorily substitute 5% of Natural Gas with that of CBG is a testament of Government's focus towards green energy transition.
Speaking on basic Customs Duty exempted on Denatured ethyl alcohol, ISMA said that this will give a big boost to the 'Ethanol Blending Programme'. This will also make import of denatured ethyl alcohol cheaper into the country. Industries which use denatured ethyl alcohol as their raw material like pharmaceuticals, chemical & paints, can rely on domestic availability to fulfil their raw material requirement. The entire cane molasses could be used for ethanol production for Ethanol Blending Programme. This will address shortfall in ethanol supplies by sugar mills, and they will be able to fulfil their ethanol supply commitments to OMCs.