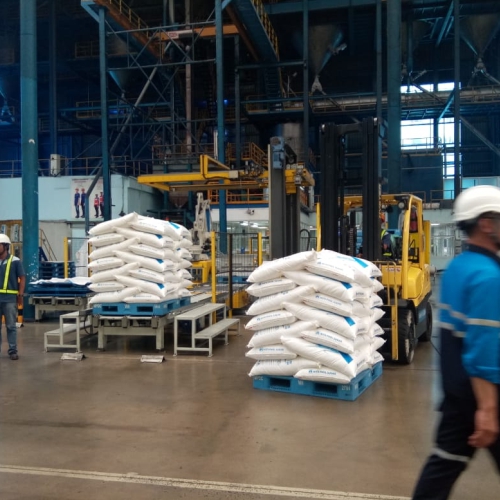 Pune: Since long Maharashtra's sugar industry workers have been demanding to set up tripartite committee to discuss the wages and other facilities for them, but yet it has not being formed. Following which they warned to launch an agitation outside the state sugar commissioner's office on August 28. The wage agreement of sugar workers in the state expired on March 31, 2019.
Sugar workers play an important role in the upliftment of the sugar industry in India, and if they intensified their demonstration, then it may impact the functioning of the sugar sector.

Maharashtra Rajya Sakhar Kamgar Prathinidhi Mandal president Tatyasaheb Kale said, "From time to time workers have written to govt to form tripartite committee, but the file is pending at the Chief Minister's office."
Kale alleges sugar workers condition is terrible as they have not received a salary for 2 to 10 months. Along with the formation of the tripartite committee, sugar workers have other demands as well, including the hike of 40 per cent in wages in the new financial year.
Other major demands of sugar industry workers are:
Monthly washing allowance of Rs 400
Maternity leave for women workers
Monthly education allowance of Rs 500
Additional wages based on work hours
Minimum 15 paid leaves and benefits for deceased and retired workers
Seasonal hike of Rs 5,000 till a salary hike agreement is arrived at
Recently, workers federation met Sugar commissioner Shekhar Gaikwad and handed over a memorandum of demands. Over the issue on the formation of tripartite committee, Gaikwad said that it is not under the ambit of sugar commissionerate as it involves industry, energy and labour department.
Earlier also, a delegation of federation led by secretary Nitin Pawar met Sugar Commissioner Shekhar Gaikwad and handed over the memorandum of demands on April 9.
To Listen to this News click on the button below the image.