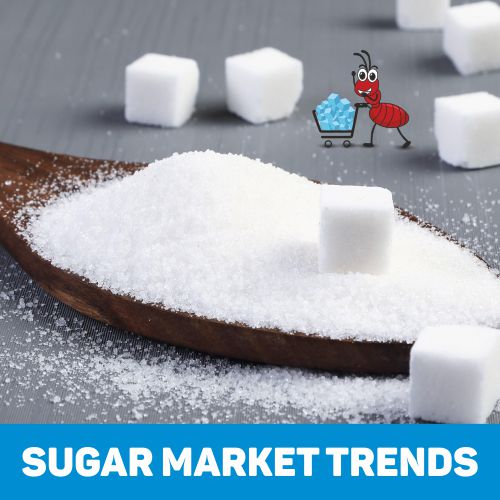 According to the reports of Marex Spectron, currently the sugar market is focused on more macro aspects such as the OPEC meeting and what the cuts will entail thus potentially impacting ethanol parity projections. Though OPEC has recommended for 1.5m b/d cut but is awaiting Russia's agreement. 

In Northern India, prices of medium-grade sugar have been under pressure in the wholesale markets. Sugar mills in Uttar Pradesh have been trying to clear their March sales quota since the beginning of the month, which has created more selling pressure and weighing on domestic prices in terms of selling flow. While there has been some decline in prices with the fresh supply hitting the markets owing to onset of cane crushing for SY2020, the prices remained range bound Rs. 32,000-33,000/MT during November 2019 – February 2020. The expectations of global deficit for 2019/20 pushed the prices to $354/MT in December 2019 and to $388/MT in January 2020 from $313/MT in August 2019.

If we look at sugar in BRL terms even given the recent decline, Brazilians are still receiving exceptional value equal to that they were receiving on 3rd Feb (K0 price 14.66). Structures have continued to weaken with KN now in a small contango, spec appears in liquidation.
Marex Spectron has been recommending clients to start covering shorts towards 13.19 or keep a trailing stop in NY. With regards to the Whites Premium it advocates selling the KK arbitrage and remaining short forward structures.
With the forecast of dry weather across the Brazilian sugar region for the next 10 days, it would prove to be beneficial for the start of the harvest.
 To Listen to this News click on the play button.