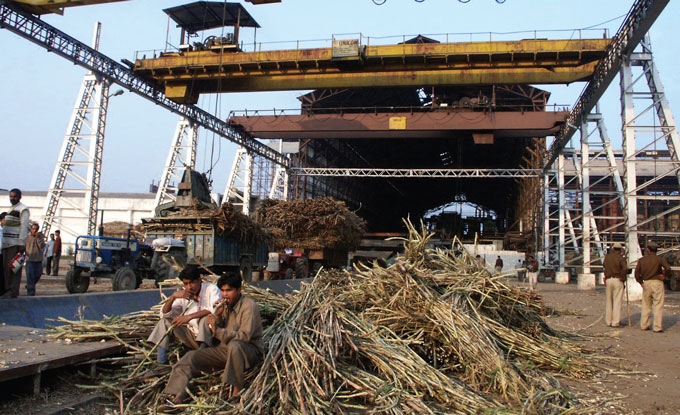 Image Credits: Tehelka
Times of India – 17 March 2018,BIJNOR : The Central Pollution Control Board (CPCB) has ordered closure of Amroha's Hasanpur sugar mill for discharging effluents into open drains which in turn empty out in open fields. The mill has been given 15 days' time to either treat its effluents properly or it will be shut in the middle of the crushing season.
The news of the cooper ative mill's possible closure has upset farmers in the area.
According to regional officer of the pollution control board GC Verma, "The board had taken samples of the water released by Hasanpur mill last month and sent them to a laboratory for testing. The report revealed that the water discharged by the factory is only partially treated and is contaminated with chemicals. In this connection, CPCB issued a closure order to UPPCB, which will be sent to the mill."
t the water discharged properly, it will be shut in the middle of the crushing season."
Around 20,000 farmers sell their cane to this mill. The order has created panic among them. Talking with TOI, Munne Khan, a farmer of Kalakhedi, said, "It will be unfair if the mill is shut in the middle of the crushing season. Pollution control board should take action against the authorities concerned instead of shutting the factory. If the mill is closed, farmers will be affected as around 30% of cane crop is still standing in the fields."
When TOI contacted mill authorities, they expressed ignorance about the CPCB order.