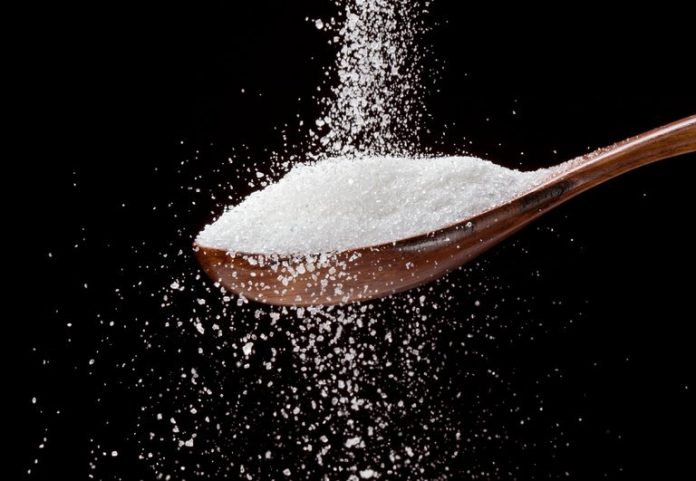 Image Credits: The New York Times
New Delhi, May 4 (PTI) Sugar mill gate prices featured a mixed trend at the wholesale market in the national capital today with some of the mills prices dropped on selling pressure by mills, while a few others rose mildly thanks to better offtake by stockist and bulk consumers.

Marketmen said surplus stocks amid need base buying kept some of the mills prices lower.
On the other hand, a few mills prices attracted buyers attention due to prevailing lower levels and improved marginally.
The government's decision to provide a subsidy of Rs 55 per tonne to sugarcane farmers, a couple of days ago, managed to halt sharp fall in sweetener prices.
In mill gate section, sugar Thanabhavan, Budhana and Malakpur lost Rs 10 each to end the day at Rs 2,730, Rs 2,720 and Rs 2,700 per quintal.
In contrast, sugar Mawana and Asmoli inched up by Rs 5 each to settle at Rs 2,730 and Rs 2,750 per quintal.
Meanwhile, sugar ready and mill delivery prices remained quiet on sporadic demand.
Following are today's quotations (in Rs per quintal)
Sugar retail markets – Rs 30.00-33.00 per kg.
Sugar ready: M-30 Rs 2,880-3,000, S-30 Rs 2,870-2,990.
Mill delivery: M-30 Rs 2,660-2,790, S-30 Rs 2,650-2,780.
Sugar millgate (including duty): Mawana Rs 2,730, Kinnoni Rs 2,790, Asmoli Rs 2,750, Dorala Rs 2,725, Budhana Rs 2,730, Thanabhavan Rs 2,720, Dhanora Rs 2,750, Simbholi Rs 2,755, Khatuli Rs 2,790, Dhampur Rs 2,670, Sakoti 2,710, Modinagar 2,720, Shamli 2,710, Malakpur 2,700, Ramala not available, Anupshaher N.A, Baghpat N.A.,Morna N.A., Chandpur N.A., Nazibabad N.A and Nanota N.A.