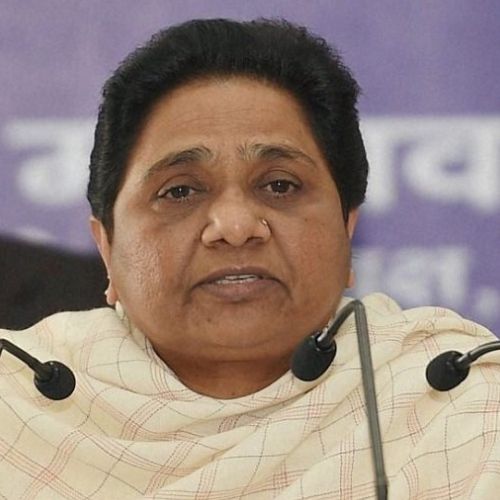 To Listen to this News click on the button below the image
Lucknow: After CBI lodged FIR against seven persons for forgery and other irregularities in selling of 21 sugar mills during the previous Mayawati regime, the BSP president alleged that Prime Minister Narendra Modi was misusing CBI against the Opposition, and the sudden lodging of case during the Lok Sabha polls was an effort to target the alliance.

Elaborating over the sudden lodging of FIR in the sale of sugar mills during her regime, Mayawati asked, what was the reason to take up the issue during the elections.
"I had no role in the sale of the mills, as the decision was taken by the Cabinet and the department was solely responsible for it," she clarified.
The FIR was registered in Lucknow by the Anti-Corruption Bureau (ACB) of the CBI under section 420,468,471 and 477A on Thursday against 7 accused for cheating, forgery for purpose of cheating using forged documents as genuine, falsification of accounts and violation of the provision of Company Act 1956.
FIR was registered after a notification was issued for the probe on February 22 last by the Centre after UP government requested for CBI probe on April 12, 2018.
The seven accused against whom the cases have being registered are Rakesh Sharma and his wife Suman of New Delhi, Dharmendra Gupta of Ghaziabad, Saurabh Mukund, Mohammad Javed, Mohammad Nasim and Mohammad Vazjid, all native of Saharanpur.
The sugar mills which were sold are situated at Deoria, Bareilly, Hardoi, Ramkoka, Chittauni, Laxmiganj and Barabanki.