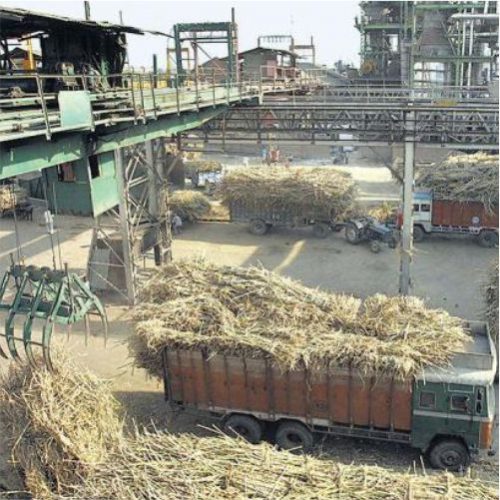 Sultanpur: Local sugarcane farmers complained to Women and Child Development Minister Maneka Gandhi, after she addressed a rally at Kataka market area in Sultanpur assembly constituency, that a long queue of their 400 tractor trolleys loaded with sugarcane are lined up outside the sugar factory, and the mill is no more in operation.
Acting on the complaint, she immediately dialled district collector, who is also district sugarcane officer of Sultanpur, and instructed him till all the sugarcane queued outside the mill not get crushed, the mill should remain in operation.
Mill started crushing after Maneka Gandhi's order
On Sunday, following communication with Maneka Gandhi, district collector through telephonic call assured her that all cane would be crushed. It is interesting to note that the complaining cane producer Brajlal thanking Union minister Gandhi informed her that the mill administration has taken up all the cane for crushing after starting the mill.