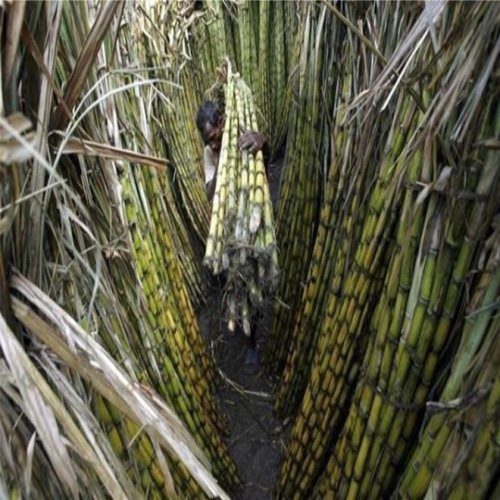 To Listen To This News Click On A Button Below To The Image.
Uttar Pradesh: Lok Sabha election is around the corner, and sugarcane farmers are a key vote bank for political parties. Due to pending arrears, cane growers in Uttar Pradesh may give a jolt to any political party as their vote is very decisive.
BJP's state spokesperson Manish Shukla said, "Depressed price of sugar has become a headache for sugar mills across the world. They are in pressure to pay pending cane arrears of 40 lakh sugarcane farmers in the state."
He stressed that the purpose of the BJP government in the state is to keep sugarcane farmers happy along with sugar mills.
Shukla said, "Not only sugar but also ethanol should be made from sugarcane to push the economy."
Reports say that according to data compiled by the Cane Commissioner's Office in Lucknow, as on March 22, the state's sugar mills have bought cane worth Rs 24,888.65 crore during the current 2018-19 crushing season (October-September) at the state government's fixed ("advised") price of Rs 315 per quintal for normal and Rs 325 per quintal for early-maturing varieties.
The reports said that they were to pay Rs 22,175.21 crore within the stipulated 14-day period of taking cane delivery. But the actual payments have been only Rs 12,339.04 crore, translating into arrears of Rs 9,836.17 crore. Adding the dues of Rs 238.81 crore from the previous 2017-18 season takes the total to Rs 10,074.98 crore.
Of the Rs 10,074.98 crore, over 45 per cent is due from mills in Meerut, Baghpat, Kairana, Muzaffarnagar, Bijnor and Saharanpur, where voting is to be held on April 11.
Download ChiniMandi News App :  http://bit.ly/ChiniMandiApp