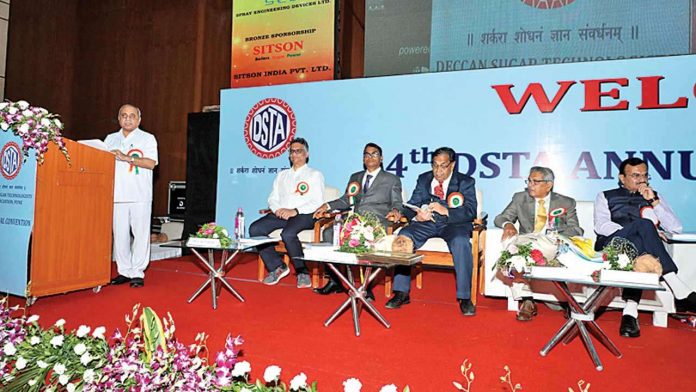 Deputy chief minister, Nitin Patel said on Saturday that not a single sugar mill in Gujarat owes any money to farmers. Speaking at the Deccan Sugar Technologists Association's 64th conference held at Mahatma Mandir in Gandhinagar, he said sugar manufacturing societies have provided the best example in the nation.
Patel said, "Sugar production is the cooperative activity in Gujarat and farmers of Gujarat have always accepted cooperative module, may it be milk, sugar, irrigation or marketing of agriculture produces. Sugar mills in state are indebted with Rs. 23,000 crore that is payable to farmers who sold them sugarcanes, but no any sugar mill in Gujarat owes to farmers."
"Almost one crore tonnes of sugarcanes are crushed in different mills of Gujarat every year and that produces 10 lakh metric tonne of sugar. The sugar mills run on cooperative basis are making profit and that is the result of cooperative module. Now it is time to give more return to farmers by value addition in by products of this process like ethanol and spirit," the deputy CM added.
He also stressed on the micro irrigation for the cultivation of sugar in the state. Minister of State for Home, Pradipsinh Jadeja and for cooperative sector, Ishwar Patel also attended the event. Nitin Patel praised Bardoli Sugar Mill for its status of becoming Asia's biggest sugar mill.