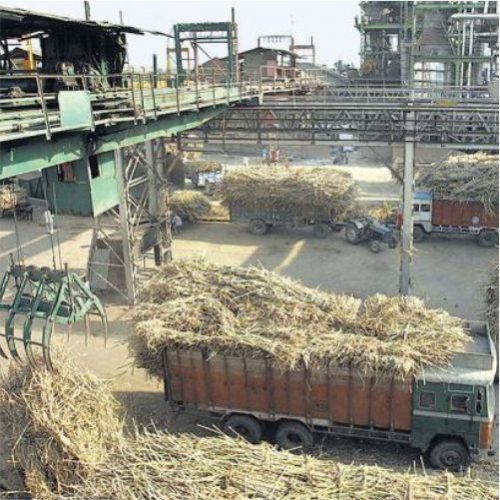 Kolhapur: Sugar season in Maharashtra comes to an end, but still sugarcane arrears in Maharashtra stand at Rs 1436 crore 77 lakh.
According to the report from Sugarcane Commissioner's Office, in the sugar season 2018-2019, 195 sugar mills in the state have crushed 952.2 lakh tonne of cane to produce 107.19 lakh tonne of sugar.

The Maharashtra sugar commissioner has slapped Revenue Recovery Certificates (RRCs) notices on 73 sugar mills that have failed to pay an FRP to farmers and warned of seizure action.
93 sugar mills out of 195 mills have paid 100 per cent FRP, whereas 11 sugar factories paid zero per cent cane dues.
The Sugarcane Control Order of 1966 mandates payment of the FRP to the growers within 14 days of delivery of cane and 15 per cent interest on it if they fail to adhere to the timeline. Millers have been saying that excess sugar production and depressed Indian sugar prices have led to an accumulation of cane price arrears.