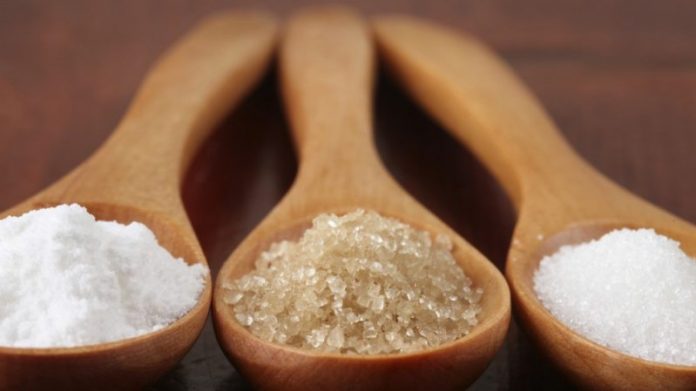 Indian sugar mills may be able to export only 30LMT of sugar and not 50LMT as stipulated by the government, since the international prices of the sweetener is expected to remain weak during the season that has just commenced on account of expected bumper production in Thailand and the European Union, a report from research and ratings agency Crisil said on Wednesday.
A slew of policy measures announced by the government in the last week of September will have a positive impact on the sugar sector as a whole, helping improve their margins, it said.

Integrated mills, for instance, can improve their margins substantially owing to better operational economics of their distilleries and power segments, which account for 9 to 10 per cent each of overall revenues.
Crisil expects EBITDA margins for its sample set of 24 companies (the large proportion being integrated public listed entities) to improve to 600-800 bps in the current sugar season, which commenced this month. Integrated mills that upgrade distilleries could see a higher margin improvement of up to 1,000-1,100 bps.
A non-integrated mill, on the other hand, could improve its margins by approximately 400 bps — or between 4 to 6 per cent — if it can avail the subsidies on offer.
The catch
However, availing the incentives proposed by the Government — such as a raw material subsidy of ₹13.88 per quintal of cane and transportation subsidy of ₹1,000-3,000 per tonne of sugar exported — would need the mills to meet their export quota.
According to the report, the raw material subsidy would bring down the cost of sugar production by 4 to 5 per cent and the transportation subsidy would cut the transportation cost of export-linked sugar by 50 to 60 per cent, it said.
Crisil said given the low sugar prices, it expects many of the integrated mills to upgrade facilities to produce ethanol from B heavy molasses (intermediate sugarcane juice). These investments would happen gradually over the next few quarters, it said.
"We expect very few large mills to upgrade all the way to divert 100 per cent sugarcane juice to ethanol despite the 25 per cent increase in ethanol realisations and the healthy demand prospects from oil marketing companies to meet higher blending norms," Crisil said in the report.