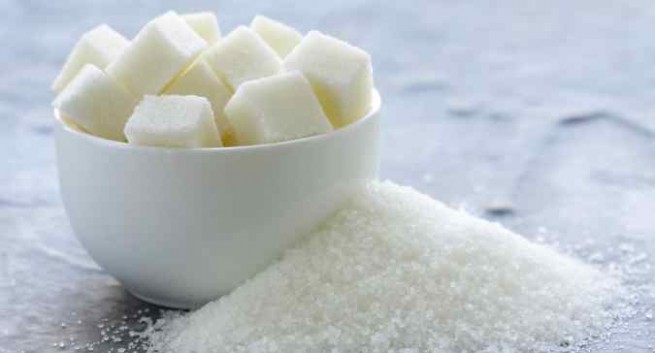 Image Credits: TheHealthSite
Mumbai, Mar 19 (PTI) Sugar mills in the country wanted withdrawal of export duty and provision for a subsidy component to increase export of the commodity as per the Centres expectations, according to Dilip Walse Patil who heads an apex organisation of the sugar industry.
"The National Federation of Cooperative Sugar Factories Limited (NFCSFL) has already raised its demands with Prime Minister Narendra Modi and Maharashtra Chief Minister Devendra Fadnavis," said Walse Patil.
He said though the Union government wanted mills to export around 20 lakh tonnes of sugar, the prices of the commodity in the international market are very low.
"If we export sugar at the current prices, mills will incur losses to the tune of Rs 700 to Rs 800 per quintal, making it difficult for the mills to make mandatory payment towards procurement of sugarcane," said Walse Patil, a senior NCP leader from western Maharashtra, who runs a sugar mill in Pune district.
He said the current ex-mill rate for a sack of sugar at Rs 2,850 per quintal is very low.
"We were expecting sugar prices to be more than Rs 3,500 per quintal. If we have to export as per the current prices, there will be a shortfall of Rs 700 to Rs 800 per quintal. Hence, mills need the support of a subsidy to export 20 lakh tonnes of sugar from India as per the Centres expectations," said the former minister.
He said India produces 290 lakh tonnes of sugar on an average against the annual consumption of 255 lakh tonnes, which meant that a sizable amount of sugar remains unsold every year.
Walse Patil said the mills demanded to fix price of sugar under section 3(c) of the Essential Commodities Act, which will take care of some financial burden of mills to make the payment to sugarcane cultivators.
He said the sugar millers have also demanded that Union Petroleum Ministry encourage production of fuel ethanol, which is currently mixed with petrol.
"The current percentage for mixing (Ethanol) is fixed at 5%, which should be revised so that mills can produce more ethanol and earn better. This could help in meeting the gap created due to export of sugar at lower rates," he said.
According to him, the earlier sugar production estimate in the current season (2017-18) has gone wrong whereas the actual production is set to be 16 per cent higher.
"The increased sugar production is as high as 24.20 lakh tonnes. It means that the sugar production is going to be as high as 290 lakh tonnes. The mills also quoted the state Cooperation departments forecast of the sugar production touching 30 lakh tonnes in 2018-19.
"If lakhs of tonnes of sugar remained unsold in the current season, it will be very difficult for mill owners to even procure sugarcane from the farmers," said Walse Patil.
Generally, sugarcane plantation is carried out from November to January and the crop is harvested in November next year.
He predicted a 85 lakh tonne excess sugar production in Maharashtra in the current season.
"The government should take some steps on sugar export to reduce the burden on millers," he demanded. PTI ND NSK