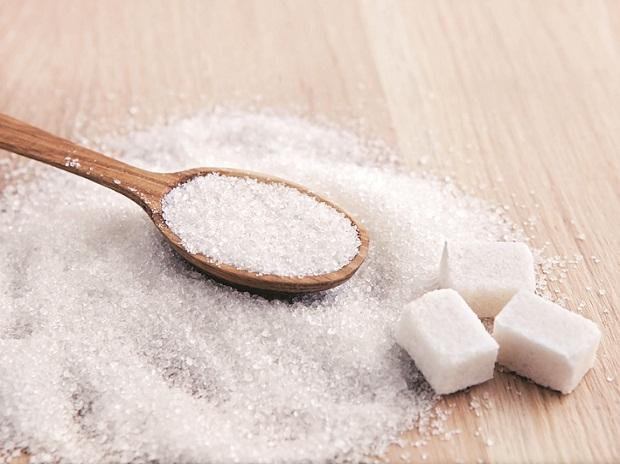 In a major blow for struggling sugar mills, banks have kept the sector on the "caution list", which may worsen factories' borrowing to meet their working capital requirements for the 2018-19 crushing season
Struggling to deal with the excess supply despite a number of government incentives, sugar mills currently owe farmers around Rs 180 billion for the cane supplied during the crushing season 2017-18.

Since prices of sugar crashed from Rs 36-37 a kg in the beginning of the season to Rs 30-31 a kg now with intermittent volatility, clearing cane dues to farmers has been a herculean task for sugar factories.
The profitability of leading sugar mills, therefore, has turned negative over the last few quarters, which made banks re-consider their lending plans to sugar mills amid fears of burgeoning non-performing assets (NPAs).
Lenders are reluctant to take a fresh exposure on account of excess inventory and sharp fall in sugar prices during the last crushing season.
"The industry, which is showing stress, is on the caution list. There have been issues of diversion of funds and many units have become non-performing assets," said a senior official of a public sector bank with a large exposure to sugar factories.
A senior official of Punjab National Bank, the public sector bank with the highest exposure to the sugar sector, said: "We are very selective in giving additional limits (to sugar mills)."
Lenders have been conservative in sanctioning limits for the crushing season 2018-19. They have started following the end use of funds and drawing power strictly. Also norms like one-day default as the basis for decisions to make resolutions plan for borrowers are going to make things difficult for banks.
"The situation in Uttar Pradesh is not very encouraging, given the huge supply surplus. Banks are facing constraints on capital. In such a scenario, banks would like to play safe. The demand is also down," another bank official said.
The government raised the fair and remunerative price (FRP) of sugarcane by Rs 20 a quintal for 10 per cent of recovery for the crushing season 2018-19 (beginning October 2018) from Rs 255 a quintal for 9.5 per cent recovery for the previous year.
The FRP hike, however, is set to increase the cost of sugar production without any chance of increase in market prices.
"The cane arrears of Rs 180 billion by the end of June are Rs 140-150 billion higher than the usual ones and the highest ever. Therefore, the increased FRP for the next season will make it more difficult for sugar mills to pay farmers unless concrete and focused steps are taken to help improve ex-mill sugar prices to at least Rs 35 a kg. Also strong efforts should be made to export 6-7 million tonnes of sugar to improve cash flows as sugar production for 2018-19 is estimated at 35-35.5 million tonnes against the estimated consumption of 25.5 million tonnes," said Abinash Verma, director general, Indian Sugar Mills Association.