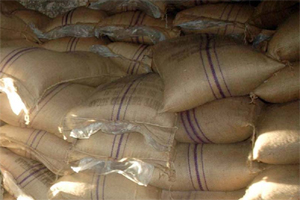 Sugar mills will get 100% loan against buffer stock of sugar from banks. The Reserve Bank of India has issued order to the banks to implement the decision taken in this regard in 2007. The step will give some relief to the cash-starved sugar mills.
Central government has issued orders to create buffer stock of 30 lakh metric tonne sugar and have fixed quota per sugar mill. Government will own the stock which will be stored for one year. The interest, rent on warehouse and cost of insurance will be paid by the government.
Government has fixed the MSP for sugarcane at Rs 2900 per quintal. The bank considering this as base price grants 90% loan to mills which is used to pay FRP to farmers. Based on this mills will get loan of Rs 1,860 per quintal and as they are unable to pay farmers FRP, they are facing short margin.
Today the prices of sugar in domestic market are Rs 3,180 to Rs 3,200 per quintal. Hence the sugar industry demands that the state bank should increase valuation of sugar. The bank has not increased valuation of sugar after June 1 but has reduced valuation four times Rs 100 to Rs 150 per tonne in April 2018 after falling prices of sugar in the market.
In 2007, RBI had issued orders to all the banks to grant 100% loan to sugar mills against the buffer stock of sugar. The order was implemented and mills received loan. Now 15 days have passed after creating buffer stock. The Sugar Federation was demanding that the banks should implement the RBI's 2007 order. As per the demand RBI issued orders to banks to follow the 2007 order to pay 100% loan to mills against buffer stock of sugar.