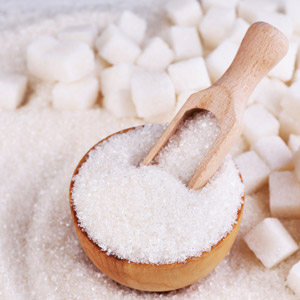 Image Credits: Commodity Online
NEW DELHI: The government is unlikely to give any export subsidy to sugar mills even as it has asked mills to give priority to clear sugar arrears to farmers, which has mounted to more than Rs 18,000 crore.
"At present there is no proposal by the government to give any export subsidy to sugar mills," a food ministry official said. "Our concern is that farmers get their payment on time," the person said on condition of anonymity.
Last week, in a strongly worded letter, food minister Ram Vilas Paswan had asked sugarproducing states to issue strict directions to all mills to pay farmers upfront for the cane crushed in 2017-18 season.
The government is also watching whether farmers were not selling cane below the fair and remunerative price (FRP) set by the central government, officials said.
Sugar arrears were maximum in UP at over Rs 8,000 crore, they said. "In the past the government has given export incentives and assistance in ethanol blending and it's time the industry stand on its own," one official said. "There is no such move to extend them any more subsidy and now we have asked the state to take action against the defaulter sugar mills where warranted," he said.
Sugar mills are asking for subsidy after food ministry recently said mills will have to compulsory export 2 million tonnes in the next few months owing to surplus sugar in the country.
With global sugar prices down due to excessive supply in the market, Indian mills don't find themselves competitive in the global market. In the domestic market, sugar prices continued to trade lower following extended selling pressure by millers with excess domestic supplies and poor demand from bulk consumers. Mills said it was a loss making business with them selling at Rs 26-27 a kg while cost of production was at Rs 35-36 per kg.