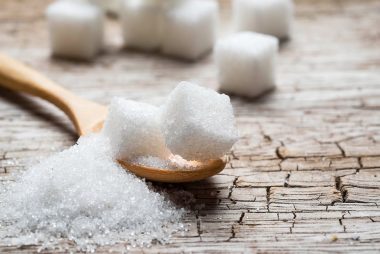 To tackle the sugar cane arrears that stand at Rs 13,000 crore for the 2017-18 sugar season, the central government on September 26 approved an Rs 5,500 crore comprehensive policy package. It is also aimed at improving liquidity with sugar mills and helping them clear cane arrears as much as possible.
The package approved by the cabinet committee on economic affairs (CCEA) includes Rs 1,375 crore towards internal transport, freight, handling and other charges to facilitate export for 2018-19 sugar season. The subsidy for mills across India would be Rs 1,000 per tonne for mills located within 100 km of ports, Rs 2,500 per tonne for those located beyond 100 km from the ports and in coastal states, Rs 3,000 per tonne for mills located in non-coastal states or actual expenditure, whichever is lower.

A raw material subsidy of Rs 13.88 per quintal of cane crushed during 2018-19 sugar season is also to be provided to mills that fulfill the conditions stipulated by the department of food and public distribution.
According to analysts, the raw material cost of standalone mills is expected to decline by 4-5 per cent if they avail the raw material subsidy. But since sugar prices – both domestic and international –are projected to remain below the cost of production, the standalone mills are expected to continue making losses.
Interestingly, under normal circumstances, integrated mills earn higher mark-ups than standalone mills, thanks to better operational economics of their distilleries and power segments with revenues from the distillery and power segments accounting for 9-10 per cent each of overall revenues.
Sector analysts are hopeful that the central government's new sugar policy will help revive miller's profitability.
According to a recent Crisil report, there are at least two key provisions in the September 26 policy that are expected to have a significant impact. These are providing a raw material subsidy of Rs 13.88 per quintal of cane crushed, which would bring down cost of producing sugar by 4-5 per cent, and the transport cost subsidy of Rs 1000-3000 per tonne, which is expected to lower export linked transport expenses by 50-60 per cent.
But this only applies if mills export their assigned quota of sugar as directed under the minimum indicative export quota, the targeted exports for the industry, 5 million tonnes, represent 15 per cent of 2018-19 sugar season production. Mills are required to maintain monthly inventory levels as directed by the Centre.
On the export front, the Crisil report said while the industry may not fulfill its 5 million tonnes export quota and only around 3 million tonnes could be exported. International sugar prices are expected to remain weak next season as well due to expected bumper production from Thailand and the European Union.
Meanwhile, Australia, a major sugar exporter, has raised concerns over India's sugar subsidy dole and questioned how the host of financial assistance measures announced this year are within the rules of the World Trade Organisation (WTO). Australia is learnt to have raised questions over India's intentions to clear 3 million tonnes sugar buffer stock to ensure there is no impact on the global sugar market.
Significantly, over the last one year or so, the Centre has come up with a slew of measures – from doubling import duty, scrapping export duty and two financial packages comprising creation of a buffer stock and offering soft loans. All these moves are aimed at bailing out its cash-starved sugar mills and cane farmers.