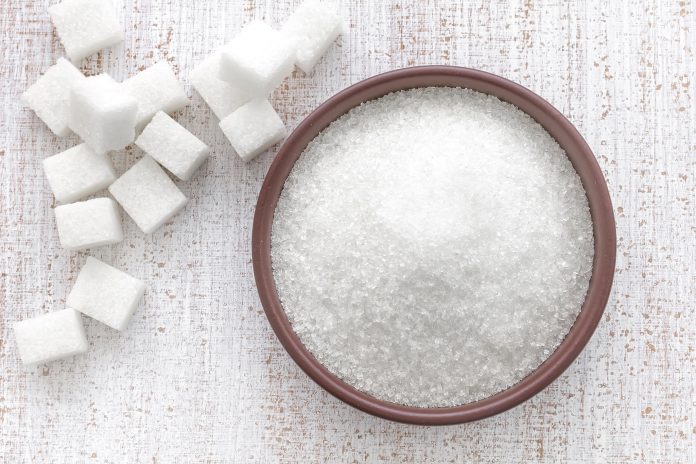 Image Credits: Katherine Wintsch
PTI: Prices of sugar recovered by up to Rs 175 per quintal at the wholesale market in the national capital during the week on emergence of buying by stockists as well as bulk consumers.Sentiments got a push, halting the falling trend in the sweetener's prices, after the government on Tuesday scrapped export duty of raw and refined sugar to boost shipments as the country is all set to produce record 29.5 million tonnes of the sweetener in the current 2017-18 marketing season, traders said.
Export duty on sugar was 20 per cent.
Increased offtake by bulk consumers, such as soft-drinks and ice-cream makers, to meet summer season demand, too supported the rebound in prices.
Coming to the price section, sugar mill delivery M-30 and S-30 climbed by Rs 165 each to settle the week at Rs 3,120-3,250 and Rs 3,110-3,240 per quintal.
Likewise, sugar ready M-30 and S-30 prices jumped up by Rs 140 each to end the week at Rs 3,280-3,450 and Rs 3,270-3,440 per quintal.
In the mill gate section, sugar Mawana emerged as prominent gainer with prices spurting by Rs 165 to Rs 3,150, Dorala flared up by Rs 170 to Rs 3,140 and Kinnoni hardened by Rs 165 to Rs 3,250 per quintal.
Sugar Budhana and Thanabhavan shot up by Rs 160 each to Rs 3,150 and Rs 3,140, respectively while Sakoti, Modinagar and Malakpur rose by Rs 150 each to Rs 3,100, Rs 3,120 and Rs 3,110 per quintal, respectively.
Prices of Dhampur and Shamli gained Rs 140 each to Rs 3,100 and Rs 3,110, Asmoli and Dhanora went up by Rs 115 each to settle at Rs 3,180 each, while Simbholi and Khatuli increased by Rs 110 each to Rs 3,180 and Rs 3,190 per quintal, respectively.