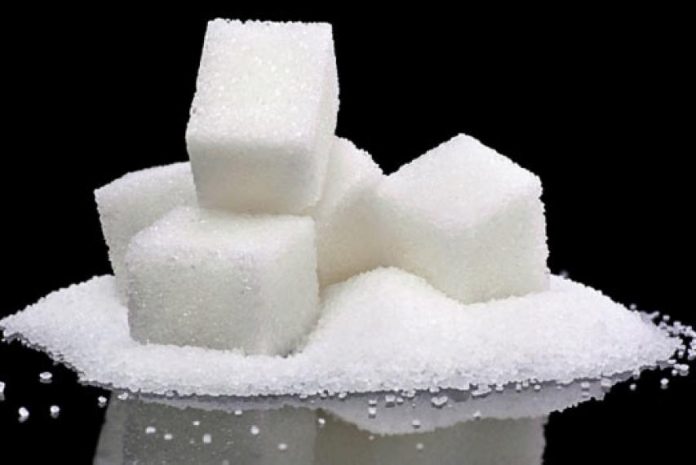 Image Credits: Newsweek
Sugar prices bounced back by Rs 170 per quintal at the wholesale market in the national capital today, halting its long spell of falling streak, as demand from stockists and bulk consumers emerged to meet summer season demand.
Marketmen said emergence of buying by stockists as well as bulk consumers such as soft-drink and ice-cream makers, driven by summer session demand mainly lifted sweetener prices higher.
In price section, sugar ready M-30 and S-30 recovered notably by Rs 170 each to Rs 3,3,20-3,480 and Rs 3,310-3,470 per quintal.
Mill delivery M-30 and S-30 prices also went up by Rs 135 each to end the day at Rs 3,080-3,220 and Rs 3,070-3,210 per quintal.
In the millgate section, sugar Mawana and Malakpur climbed up by Rs 155 each to Rs 3,130 and Rs 3,110, while Dorala, Sakoti and Modinagar hardened by Rs 150 each to Rs 3,120, Rs 3,100 and Rs 3,120 per quintal.
Prices of Budhana, Thanabhavan, Dhampur and Shamli also flared up by Rs 140 each to Rs 3,130, Rs 3,120, Rs 3,100 and Rs 3,110, while Kinnoni hardened by Rs 135 to Rs 3,220 per quintal.
Following are today's quotations (in Rs per quintal)
Sugar retail markets – Rs 34.00-36.00 per kg.
Sugar ready: M-30 Rs 3,320-3,480, S-30 Rs 3,310-3,470.
Mill delivery: M-30 Rs 3,080-3,220, S-30 Rs 3,070-3,210.
Sugar millgate (including duty): Mawana Rs 3,130, Kinnoni Rs 3,220, Asmoli Rs 3,180, Dorala Rs 3,120, Budhana Rs 3,130, Thanabhavan Rs 3,120, Dhanora Rs 3,180, Simbholi Rs 3,180, Khatuli Rs 3,190, Dhampur Rs 3,100, Sakoti 3,100, Modinagar 3,120, Shamli 3,110, Malakpur 3,110, Ramala not available, Anupshaher N.A, Baghpat N.A.,Morna N.A., Chandpur N.A., Nazibabad N.A and Nanota N.A.