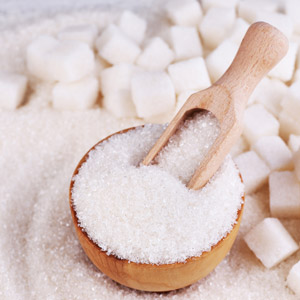 Image Credits: CommodityOnline
Sugar prices have been badly beaten down losing nearly 16 percent over the last 6 months in Indian markets and trading at two and a half year lows in the global markets.

This is largely due to an output surge. Sugar output has increased 49 percent to 28.18 million tonne (MT) so far in 2017-18 marketing year, but mills are unable to make cane payment to growers owing to low prices, industry body ISMA said today.
The domestic ex-mill price of sugar has crashed and is hovering at about Rs 3,000 per quintal, about Rs 500-600 per quintal below the cost of production, due to an unexpected surplus availability, it said.