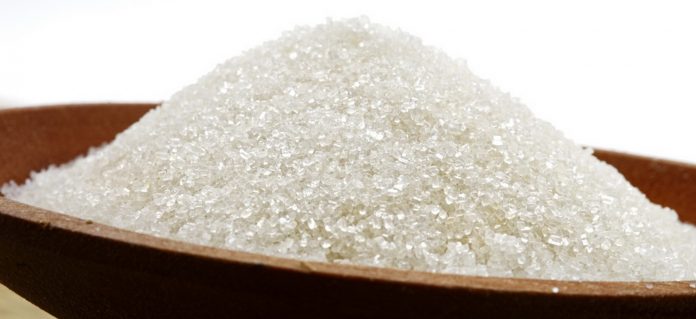 Following an initial spike in prices last week after the Centre declared a Minimum Floor Price for sugar, rates have dipped once again by Rs 100-150 per quintal this week on weak demand from the market. Sugar prices were Rs 2,900-2,980 per quintal for small grade and Rs 2,900-3,080 per quintal for medium grade on Wednesday. According to Mukesh Kuvediya, secretary general, Bombay Sugar Merchants Association, demand in the market has petered out after the festive season of Ramzan. Last week, prices were Rs 3,100 per quintal for small grade and Rs 3,250 per quintal for medium grade. As of now, traders are playing the waiting game for the quota that will be released for the month of July, he said.
Maharashtra's quota was around 8 lakh tonne in June. A cursory survey conducted by the federation of cooperative millers showed that barely 4 out of 49 mills that were surveyed had sold their quota. The rest could not meet the targets. Kuvediya also blamed the ongoing truckers strike for the dip in demand. He said that prices are likely to remain in the same range. If the government increases the quota and should the quote reduce next month, then prices are likely to increase, he said. Meanwhile, farmer organisations are getting aggressive over the issue of cane payments in Maharashtra. Swabhimani Shetkari Sanghatana (SSS), one of the more aggressive organisations in the state, have threatened to stage a blockade at the Maharashtra Sugar Commissionerate on June 29 unless the bills of farmers are cleared by June 25.
According to SSS president Raju Shetti, although farmers have given cane to sugar mills over six months ago, millers are yet to make cane payments to farmers. Around Rs 1,900 crore still remains in Fair and Remunerative Price (FRP) dues from millers to farmers, he said. The farmer leader said that the organisation would wait and watch until June 25 for the sugar dues to be cleared and after this it would take an aggressive stance and would stage a morcha and thereafter surround the office of the Commissioner in Pune on June 29.
Sanjay Khatal, MD, Maharashta State Cooperative Sugar Factories Federation, said millers were willing to pay farmer dues but the farmer organisations should also take a sympathetic view in light of the present situation in the market. "The Minimum Floor Price was declared on June 7 and nobody can expect a miracle in barely 13 days. Moreover, the Maharashtra State Cooperative Bank has raised valuations only last week. Some time should be allowed for some improvement in market sentiment," he said. In June, mills across the country are allowed to sell 20 lakh tonne of sugar, and each mill has been given a specific quota that it can sell.
This move was aimed to prop up prices and resolve the liquidity crunch faced by millers who have been finding it difficult to make cane payments to farmers. While cane arrears across the country had touched almost Rs 22,000 crore, millers from Maharashtra owe Rs 1,768 crore. A minimum selling price (MSP) of white (refined) sugar has been fixed at Rs 29 a kg. According to the industry sources, since the mills have already sold out their given quotas, additional quotas should be given to them. The quotas had been announced on June 7. Therefore the chances of mills clearing their dues before June 15 seem to be a little difficult, according to the industry people.
Last week, Maharashtra Sugar Commissioner Sambhaji Kadu Patil had said that the total cane dues in the state has reduced to Rs 1768 crore and 72 factories have paid 100% of the dues. Around 96 factories have made more than 70% of the cane payments and another 9 factories have made less than 50% of the payments and remaining 20 factories have made less than 50% payments, he said. Notices have been issued to all the mills that have not made 100% payments and the Commissionerate is making full efforts to recover farmers dues from factories, he said.