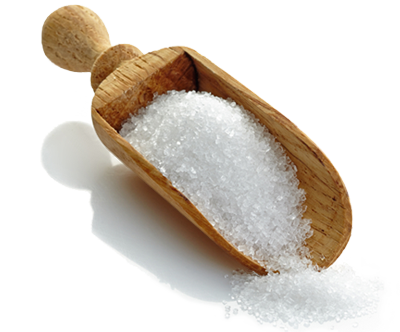 Image Credits: Aligarh Trade
New Delhi, Mar 12 (PTI) Sugar prices dragged down by Rs 80 per quintal at the wholesale market in the national capital following bumper stocks on steady inflow of supplies amid weak demand.
Marketmen said plenteous availability of ready stocks on ceaseless supplies from mills due to bumper sugar cane production, triggered by opportunistic buying by stockist and bulk consumers, mainly pulled down sugar prices.
The reports of a 13 per cent increase in production, compared to previous estimates was the main reason behind price fall in sugar.
Sugar ready M-30 and S-30 prices tumbled down by Rs 80 each to end the day at Rs 3,250-3,400 and Rs 3,240-3,390 per quintal.
Mill delivery M-30 and S-30 prices also drifted lower by Rs 60 each to close the day at Rs 3,080-3.235 and Rs 3,070-3,225 per quintal.
Among mill gate section, sugar Sakoti, Modinagar, Shamli and Malakpur dipped by Rs 80 each to conclude at Rs 3,100, Rs 3,105, Rs 3,120 and Rs 3,085, while Dorala lost Rs 75 at Rs 3,125 per quintal.
Prices of Mawana and Simbholi slipped by Rs 70 each to Rs 3,130 and Rs 3,250 while Budhana and Thanabhavan fell by Rs 65 each to Rs 3,150 and Rs 3,140 per quintal.
Following are today's quotations (in Rs per quintal) Sugar retail markets – Rs 33.00-36.00 per kg.
Sugar ready: M-30 Rs 3,250-3,400, S-30 Rs 3,240-3,390.
Mill delivery: M-30 Rs 3,080-3,235, S-30 Rs 3,070-3,225.
Sugar millgate (including duty): Mawana Rs 3,130, Kinnoni Rs 3,235, Asmoli Rs 3,195, Dorala Rs 3,125, Budhana Rs 3,150, Thanabhavan Rs 3,140, Dhanora Rs 3,200, Simbholi Rs 3,200, Khatuli Rs 3,220, Dhampur Rs 3,090, Sakoti 3,100, Modinagar 3,105, Shamli 3,120, Malakpur 3,085, Ramala not available, Anupshaher N.A, Baghpat N.A.,Morna N.A., Chandpur N.A., Nazibabad N.A and Nanota N.A.