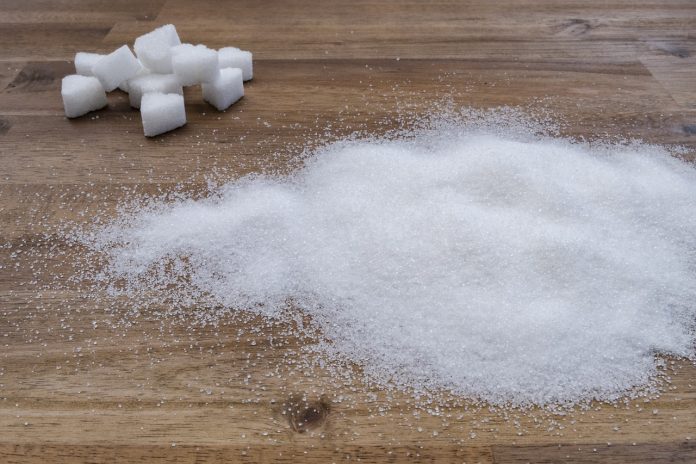 Image Credits: pixabay
New Delhi, Mar 7 () Sugar prices drifted lower by Rs 40 per quintal at the wholesale market in the national capital today following bumper stocks against thin demand.
Marketmen said abound availability on ceaseless arrivals from mills, triggered by limited offtake by stockists and bulk consumers such as soft-drinks and ice-cream makers mainly led to a fall in sugar prices.
Sugar ready M-30 and S-30 prices dropped by Rs 20 each to close at Rs 3,380-3,530 and Rs 3,370-3,520 per quintal.
Mill delivery M-30 and S-30 prices also declined by Rs 40 each to Rs 3,190-3,325 and Rs 3,180-3,315 per quintal.
In mill gate section, sugar Kinnoni, Dorala and Simbholi slackened by Rs 35 each to Rs 3,325, Rs 3,285 and Rs 3,305, while Dhampur and Malakpur lost Rs 30 each to Rs 3,195 and Rs 3,190 per quintal.
Following are today's quotations (in Rs per quintal)
Sugar retail markets – Rs 34.00-38.00 per kg.
Sugar ready: M-30 Rs 3,380-3,525, S-30 Rs 3,370-3,515.
Mill delivery: M-30 Rs 3,190-3,325, S-30 Rs 3,180-3,315.
Sugar millgate (including duty): Mawana Rs 3,230, Kinnoni Rs 3,325, Asmoli Rs 3,285, Dorala Rs 3,225, Budhana Rs 3,245, Thanabhavan Rs 3,235, Dhanora Rs 3,285, Simbholi Rs 3,305, Khatuli Rs 3,315, Dhampur Rs 3,195, Sakoti 3,200, Modinagar 3,215, Shamli 3,220, Malakpur 3,190, Ramala not available, Anupshaher N.A, Baghpat N.A., Morna N.A., Chandpur N.A., Nazibabad N.A and Nanota N.A. SDG SBT