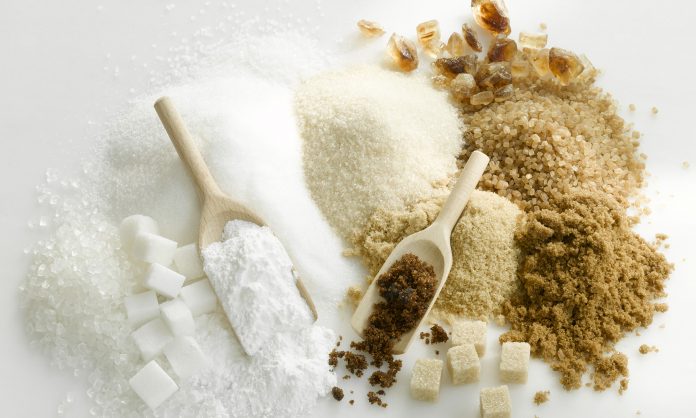 Sugar prices registered a modest fall of up to Rs 20 per quintal at the wholesale market in the national capital today following ample availability of stocks.
Marketmen said good availability of stocks on persistent supplies from mills amid need base buying by stockists and bulk consumers, such, as soft-drink and ice-cream makers, consequently, prices of sweetener went down.

Sugar ready M-30 and S-30 prices fell by Rs 10 each to end at Rs 3,520-3,620 and Rs 3,510-3,610 per quintal.
Meanwhile, sugar mill delivery ended mixed at Rs 3,230-3,390 and Rs 3,220-3,380 as compared with last week's close of Rs 3,240-3,380 and Rs 3,230-3,370 per quintal, respectively.
In the mill gate section, sugar Simbholi, Sakoti and Dhampur declined by Rs 20 each to Rs 3,340, Rs 3,260 and Rs 3,240 per quintal.
Prices of Khatuli, Budhana, Thanabhavan and Dhanora also eased by Rs 10 each to Rs 3,360, Rs 3,310, Rs 3,300 and Rs 3,360 per quintal.
Following are today's quotations (in Rs per quintal)
Sugar retail markets – Rs 36-42 per kg.
Sugar ready: M-30 Rs 3,520-3,620, S-30 Rs 3,510-3,610.
Mill delivery: M-30 Rs 3,230-3,390, S-30 Rs 3,220-3,380.
Sugar millgate (including duty): Mawana Rs 3,320, Kinnoni Rs 3,390, Asmoli Rs 3,360, Dorala Rs 3,320, Budhana Rs 3,310, Thanabhavan Rs 3,300, Dhanora Rs 3,360, Simbholi Rs 3,340, Khatuli Rs 3,360, Dhampur Rs 3,240, Sakoti 3,260, Modinagar 3,300, Shamli 3,275, Malakpur 3,290, Ramala NA (not available), Anupshaher NA, Baghpat NA, Morna NA, Chandpur NA, Nazibabad NA and Nanota NA.