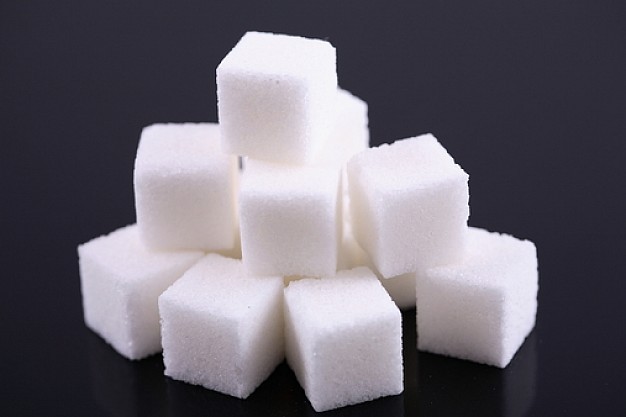 Sugar prices remained subdued for the third straight week in the national capital as supply exceeded demand due to sugar glut amid need-based buying by stockist and bulk consumers, registered further losses of up to Rs 120 per quintal.
Marketmen said heavy availability of stocks due to record production, triggered by selective buying by stockist and bulk consumers such as soft-drink and ice-cream makers, held the sweetener prices constantly downside.
Sugar production is estimated to reach a record 32.25 million tonnes in the current 2017-18 marketing year (October-September), weighing down prices.

In the price section, sugar ready M-30 and S-30 declined from last week's close of Rs 3,600-3,750 and Rs 3,590-3,740 to end the week at Rs 3,530-3,630 and Rs 3,520-3,620 per quintal, with a loss of Rs 120 each per quintal.
Sugar mill delivery M-30 and S-30 prices too slipped by Rs 60 each to finish the week at Rs 3,240-3,380 and Rs 3,230-3,370 as compared with the previous week's close of Rs 3,280-3,440 and Rs 3,270-3,430 per quintal.
In the mill gate section, sugar Kinnoni dropped the most by Rs 60 to end the week at Rs 3,380, followed by Dhampur, Mawana and Asmoli slackened by Rs 30 each to conclude at Rs 3,260, Rs 3,330 and Rs 3,360 per quintal, respectively.
Sugar Dorala slide by Rs 25 to Rs 3,325, while Modinagar and Malakpur lost Rs 15 each to Rs 3,305 and Rs 3,285 per quintal.
Prices of Budhana, Thanabhavan, Simbholi and Sakoti declined by Rs 10 each to Rs 3,320, Rs 3,310, Rs 3,360 and Rs 3,280, while Shamli inched down by Rs 5 to Rs 3,275 per quintal.