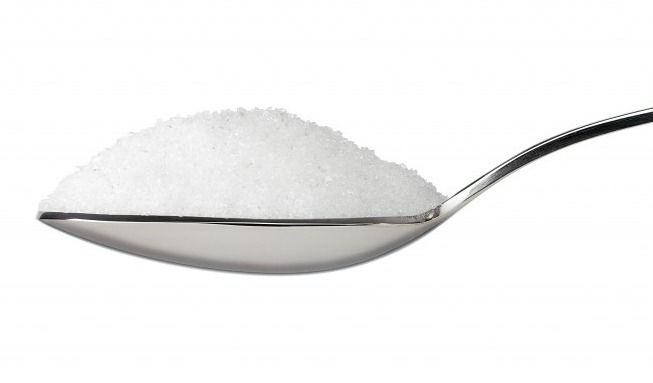 Sugar prices displayed a mixed trend at the wholesale market in the national capital today with rates of select mills falling by up to Rs 50 per quintal, while a few others ending higher on a better offtake.
Marketmen said, pick-up in supplies from mills against reduced offtake by stockists and bulk consumers mainly weighed on select sugar mills' and spot prices.
Sugar ready M-30 and S-30 prices dropped by Rs 50 each to close the day at Rs 3,150-3,320 and Rs 3,140-3,310 instead of Rs 3,200-3,350 and Rs 3,190-3,340 per quintal, respectively.
In the mill gate section, sugar Mawana, Dhampur and Budhana lost Rs 20 each to end at Rs 2,960, Rs 2,860 and Rs 2,960 per quintal, respectively.
On the other hand, sugar Dhanora, Simbholi and Modinagar edged up by Rs 10 each to Rs 3,020, Rs 3,050 and Rs 2,930 per quintal, respectively on increased offtake.
Following are today's quotations (in Rs per quintal)
Sugar retail markets – Rs 33.00-36.00 per kg.
Sugar ready: M-30 Rs 3,150-3,320, S-30 Rs 3,140-3,310.
Mill delivery: M-30 Rs 2,850-3,120, S-30 Rs 2,840-3,110.
Sugar millgate (including duty): Mawana Rs 2,960, Kinnoni Rs 3,120, Asmoli Rs 3,020, Dorala Rs 2,960, Budhana Rs 2,960, Thanabhavan Rs 2,970, Dhanora Rs 3,020, Simbholi Rs 3,050, Khatuli Rs 3,050, Dhampur Rs 2,860, Sakoti 2,930, Modinagar 2,930, Shamli 2,930, Malakpur 2,940, Ramala not available, Anupshaher N.A, Baghpat N.A., Morna N.A., Chandpur N.A., Nazibabad N.A and Nanota N.A. PTI SDG SUN SHW SBT SBT