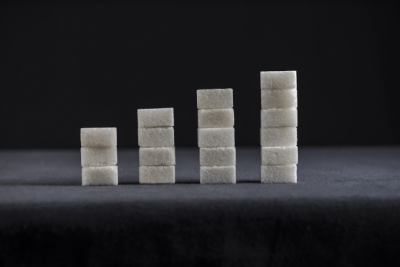 New Delhi, Sep 18 (PTI) Sugar prices settled quiet at the wholesale market in the national capital Tuesday on sporadic demand against the adequate stocks.
Marketmen said pick up in supplies from mills after yesterday's sharp rise of over Rs.300 per quintal to meet current demand amid scattered offtake by stockists and bulk consumers kept sweetener's prices flat.

Following are today's quotations (in Rs per quintal)
Sugar retail markets – Rs.37-43 per kg.
Sugar ready: M-30 Rs.3600-3800, S-30 Rs.3590-3790.
Mill delivery: M-30 Rs.3310-3600, S-30 Rs.3300-3590.
Sugar millgate (including duty): Mawana Rs.3420, Kinnoni Rs.3600,  Asmoli Rs.3560,  Dorala Rs.3410, Budhana Rs.3400,  Thanabhavan Rs.3390,  Dhanora Rs.3580, Simbholi Rs.3570, Khatuli  Rs.3590, Dhampur Rs.3320,  SakotiRs.3280, ModinagarRs.3320, Shamli Rs.3310, Malakpur Rs.3320.