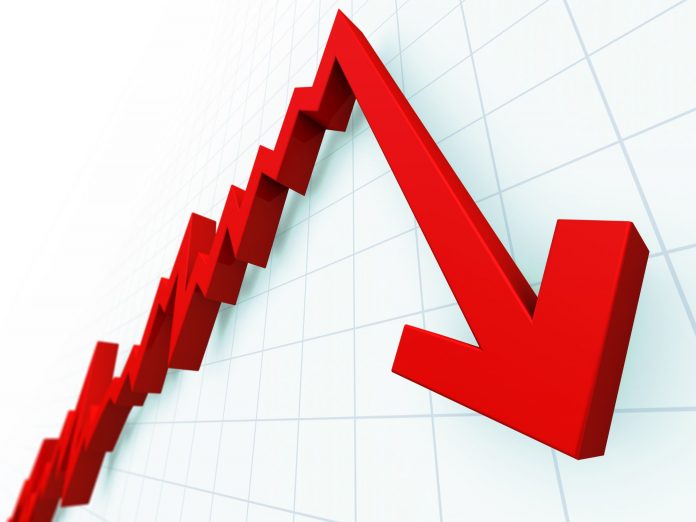 Sugar prices disclosed a weak tendency at the wholesale market in the national capital during the week under review on soaring stocks amid limited offtake by stockists and bulk consumers, registering another loss of up to Rs 40 per quintal.
Marketmen said bloated stocks in the market on non stop supplies from mills due to record production, triggered by need base buying by stockist and bulk consumers, mainly held sweetener prices in negative territory for the fourth straight week.
Sugar production is estimated to reach a record 32.25 million tonne in the current 2017-18 marketing year (October-September), which especially drove the selling in sweetener prices.
In the price section, sugar ready M-30 and S-30 dropped by Rs 40 each to finish the week at Rs 3,490-3,590 and Rs 3,480-3,580 per quintal.
Likewise, Mill delivery M-30 and S-30 prices slide by same margins of Rs 40 each to conclude the week at Rs 3,200-3,360 and Rs 3,190-3,350 as compared with previous week's close of Rs 3,240-3,380 and Rs 3,230-3,370 per quintal.
In the mill gate section, Sugar Budhana, Mawana, Thanabhavan, Dorala, Dhanora, Sakoti, Modinagar and Dhampur all lost by Rs 40 each to end the week at Rs 3,265, Rs 3,285, 3,255, Rs 3,285, Rs 3,325, Rs 3,240, Rs 3,265 and Rs 3,200 per quintal respectively.
Meanwhile, sugar Shamli and Malakpur fell by Rs 35 each to Rs 3,240 and Rs 3,250, while Asmoli and Simbholi declined by Rs 30 each to Rs 3,330 each per quintal.
Prices of Kinnoni eased by Rs 20 to Rs 3,360 and Khatuli inched down by Rs 10 to Rs 3,360 per quintal.