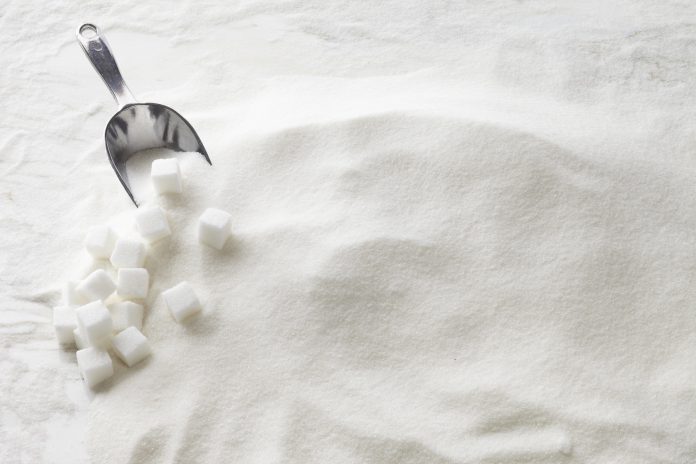 Sugar: Prices of sugar extended a bullish trend at the wholesale market for the second consecutive week in the national capital on frantic buying by stockists and bulk consumers amid halt in supplies, registering gains up to Rs 150 per quintal.
Sugar prices remained continually in keen demand due to unabated buying by stockists and bulk consumers such as soft-drinks and ice-cream makers on expectations of further rise in sweetener's prices along with tight supplies from mills, marketmen said.
A couple of weeks earlier, the government fixed a minimum support price at the mill gate of Rs 29/kg for refined sugar in order to curb falling sweetener prices due to bumper output.
The government has also decided to build a 3 million tonne stockpile of sugar to soak up excess supply from the domestic market, and grant soft loans worth Rs 4,440 crore to help millers expand ethanol output capacity.
After announcement of these measures, sugar prices continuously drove upwards.
Coming to the price section, sugar ready M-30 and S-30 commenced the week on a firm note at Rs 3,580-3,880 and Rs 3,570-3,870 on immense buying by stockists and bulk consumers, and settled at Rs 3,550-3,700 and Rs 3,540-3,690, showing handsome gains of Rs 150 each per quintal.
In a similar way, sugar mill delivery M-30 and S-30 prices started the week steeply higher at Rs 3,450-3,740 and Rs 3,440-3,730 on heavy buying, later met with resistance and declined to finish at Rs 3,320-3,530 and Rs 3,310-3,520 as compared to the previous week's close of Rs 3,200-3,380 and Rs 3,190-3,370.
In the mill gate section, sugar Kinnoni and Malakpur climbed up by Rs 150 each to end the week at Rs 3,530 and Rs 3,350, followed by Mawana and Dorala which hardened by Rs 130 each settling at Rs 3,370 each per quintal.
Prices of Budhana and Thanabhavan jumped up by Rs 100 each to finish the week at Rs 3,350 and Rs 3,340, while Dhampur spurted by Rs 90 to Rs 3,300 per quintal.
Sugar Dhanora gained by Rs 70 to Rs 3,400, Khatuli rose by Rs 60 to Rs 3,380 and Asmoli edged up by Rs 20 to Rs 3,380 per quintal.
Sugar Simbholi, Modinagar and Shamli also quoted at Rs 3,360, Rs 3,365 and Rs 3,340 per quintal.