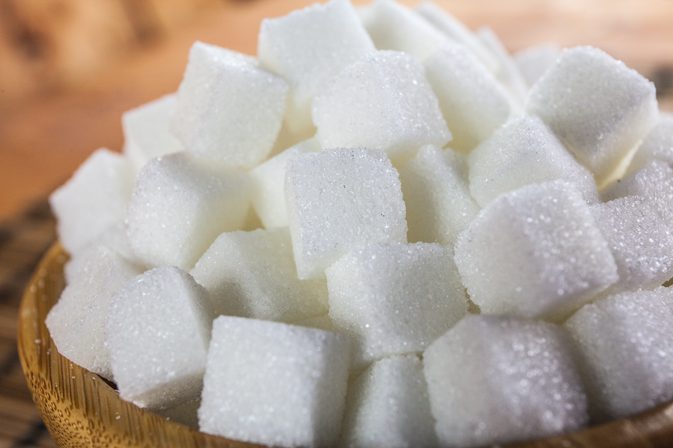 Image Credits: Livestrong.com
Sugar: The downfall in sugar prices remained unabated for the third straight week at the wholesale market in the national capital during the week following weak buying by stockists and bulk consumers amid bloated stocks on bumper output, registering sharp losses of up to Rs 200 per quintal.
Sugar Mills Association (ISMA) reported a climb of 28.18 million tonnes (mt) output by the end of last month, nearly 9 mt more than that in the corresponding period of the previous sugar season.
Meanwhile, the government had allowed export of two million tonne of sugar until the end of 2017-18 marketing year in order to clear surplus stocks at the beginning of the week.
The government also allowed export of white sugar till September 2018 under the Duty Free Import Authorisation (DFIA) scheme, under which exporters are allowed to import sugar at zero duty within two years, to curb faltering sweetener prices.
Marketmen said, besides these measures, abound availability of ready stocks in the market due to ceaseless supplies from mills because of record output this year, mainly kept sugar prices down.
Sugar ready M-30 and S-30 prices tumbled down by Rs 200 each to end the week at Rs 3,100-3,200 and Rs 3,090-3,190 as compared to previous week's close of Rs 3,300-3,390 and Rs 3,290-3,380 per quintal.
Mill delivery M-30 and S-30 prices also rolled down by Rs 150 each to conclude the week at Rs 2,900-3,020 and Rs 2,890-3,010 as compared with previous week's close of Rs 3,000-3,170 and Rs 2,990-3,160 per quintal.
In mill gate section, Sugar Malakpur and Dhanora plunged by Rs 170 each to settle the week at Rs 2,880 and Rs 2,990, Khatuli plummeted by Rs 160 to Rs 3,000, Kinnoni and Asmoli dipped by Rs 150 each to Rs 3,020 and Rs 2,980, while Dorala slipped by Rs 145 to Rs 2,925 per quintal.
Sugar Shamli, Sakoti and Mawana drifted lower by Rs 140 each to conclude at Rs 2,900, Rs 2,920 and Rs 2,900, meanwhile Budhana and Thanabhavan fell by Rs 135 each to Rs 2,935 and Rs 2,925 per quintal.
Prices of Dhampur receded by Rs 130 to Rs 2,900, Simbholi lost by Rs 120 to Rs 3,000 and Modinagar dropped by Rs 60 to Rs 2,890 per quintal.