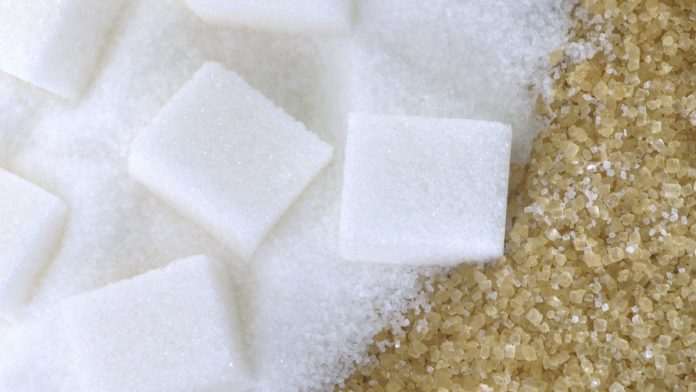 Image Credits: IEG Vu-Informa
New Delhi, Apr 18 (PTI) Sugar prices declined by Rs 70 per quintal at the wholesale market in the national capital today following mounting stocks on persistent supply pressure from mills due to record production.
Marketmen said, soaring stocks in the market following relentless supplies from mills in view of record production this year, mainly dragged down the sweetener's prices.
According to the industry body ISMA, sugar production has touched an all-time high of 29.98 million tonnes on higher cane output.
"Sugar production in the current season up to April 15, 2018, has crossed the expected levels and the Indian sugar industry has already produced 299.80 lakh tonnes," Indian Sugar Mills Association (ISMA) said.
However, heavy buying by stockists and bulk consumers to meet ongoing wedding and summer season demand, managed to avert any major fall in prices.
Coming to the price section, sugar ready M-30 and S-30 dropped by Rs 70 each to conclude at Rs 2,930-3,050 and Rs 2,920-3,040 per quintal, respectively.
Mill delivery M-30 and S-30 prices also fell by Rs 30 each to Rs 2,740-2,875 and Rs 2,730-2,865 per quintal.
In the mill gate section, sugar Mawana, Dhanora, Modinagar, Shamli and Malakpur lost Rs 25 each to Rs 2,800, Rs 2,840, Rs 2,795, Rs 2,790 and Rs 2,780 per quintal, respectively.
Following are today's quotations (in Rs per quintal)
Sugar retail markets – Rs 31.00-33.00 per kg.
Sugar ready: M-30 Rs 2,930-3,050, S-30 Rs 2,920-3,040.
Mill delivery: M-30 Rs 2,740-2,875, S-30 Rs 2,730-2,865.
Sugar millgate (including duty): Mawana Rs 2,800,
Kinnoni Rs 2,875, Asmoli Rs 2,855, Dorala Rs 2,805, Budhana Rs 2,820, Thanabhavan Rs 2,810, Dhanora Rs 2,840, Simbholi Rs 2,845, Khatuli Rs 2,860, Dhampur Rs 2,765, Sakoti 2,780, Modinagar 2,795, Shamli 2,790, Malakpur 2,780, Ramala not available, Anupshaher N.A, Baghpat N.A.,Morna N.A., Chandpur N.A., Nazibabad N.A and Nanota N.A.