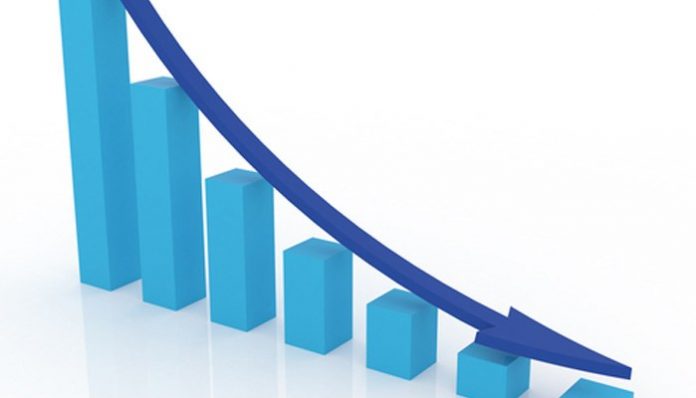 Image Credits: Narametrics
New Delhi, Apr 4 (PTI) Sugar prices plunged by Rs 70 per quintal at the wholesale market in the national capital today
following mounting stocks on relentless supplies from mills amid muted demand from bulk consumers.

Marketmen said bloated sugar stock due to non-stop
supplies from mills in the market amid plenteous availability
of sugar-cane following record production amid limited demand
from stockists and bulk consumers such as soft-drink and
ice-cream makers, mainly pulled down sweetener prices.
Meanwhile, sugar output increased 49 per cent to 28.18
million tonne (MT) so far in 2017-18 marketing year.
In price section, sugar ready M-30 and S-30 prices dropped by Rs 50 each to settle at Rs 3,160-3,270 and Rs 3,150-3,260 per quintal.
Similarly, mill delivery M-30 and S-30 prices dipped by Rs 70 each to end at Rs 2,900-3,065 and Rs 2,890-3,055 per quintal.
In mill gate section, sugar Dhanora slumped by Rs 70 to
Rs 3,020, Kinnoni slipped by Rs 60 to Rs 3,065 and Dhampur lost by Rs 55 to Rs 2,920 per quintal.
Following are today's quotations (in Rs per quintal)
Sugar retail markets – Rs 32.00-35.00 per kg.
Sugar ready: M-30 Rs 3,160-3,270, S-30 Rs 3,150-3,250.
Mill delivery: M-30 Rs 2,900-3,065, S-30 Rs 2,890-3,055.
Sugar millgate (including duty): Mawana Rs 2,965,
Kinnoni Rs 3,065, Asmoli Rs 3,010, Dorala Rs 2,970, Budhana Rs 2,980, Thanabhavan Rs 2,970, Dhanora Rs 3,020, Simbholi Rs 3,030, Khatuli Rs 3,060, Dhampur Rs 2,920, Sakoti 2,955, Modinagar 2,955, Shamli 2,960, Malakpur 2,950, Ramala not available, Anupshaher N.A, Baghpat N.A.,Morna N.A., Chandpur N.A., Nazibabad N.A and Nanota N.A.
PTI