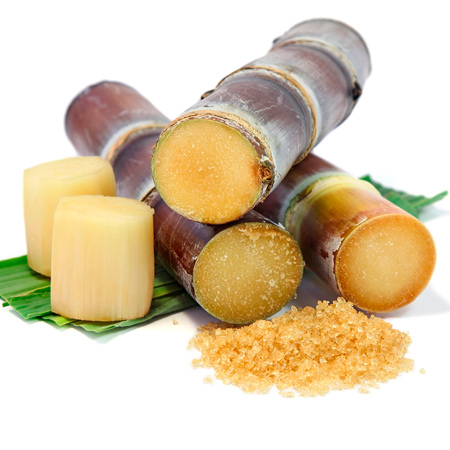 Image Credits: Fast Growing Trees
Record sugar production in the country is all set to bring cheer to the consumers, with the prices expected to come down further. The production is expected to be about 45% higher than the last season.

The wholesale price of sugar, which was Rs 36-37 per kg six months ago, has come down to Rs 28-29 (a fall by Rs 7 to 8 per kg) due to bumper sugar production. According to Indian Sugar Mills Association (ISMA), the production of sugar has reached 282 lakh tonne, as on 31 March, and is expected to touch 295 lakh tonne by September, end of the 2017-18 sugar season (October to September).
Interestingly, the total sugar production in the last season (2016-17) was 203 lakh tonne. Thus, the country is expected to produce 92 lakh tonne surplus sugar this season. India's total estimated consumption is about 250 lakh tonne annually.
Because of the bumper production, as many as 193 mills have stopped crushing of sugar cane. There are 524 sugar mills which are operating during the current season, and only 331 sugar mills were in operation till 31 March. However, a few more mills in Maharashtra and Karnataka might end their crushing in a couple of days because of surplus production. Maharashtra has topped the list of sugar producing states, where 187 sugar mills produced 101 lakh tonne by 31 March. It is followed by UP, which produced 95 lakh tonne and Karnataka 36 lakh tonne.
Speaking to The Sunday Guardian, ISMA director general Abinash Verma said, due to expected surplus sugar availability of 45 lakh tonne over and above the required closing balance during 2017-18, domestic mill prices have crashed and all India average ex-mill sugar prices are hovering about Rs 2,800 per quintal (Rs 28 per kg). This is about Rs 500-600 per quintal below the cost of production of sugar, he said.
While surplus production is set to bring cheers to the consumers, sugar producers fear that, due to lower sugar realization from domestic sales as well as depressed global sugar market, sugar mills are unable to generate sufficient funds for payment of cane prices to the farmers on time. "Due to falling prices, we are facing a lot of difficulties as Rs 15,000 crore has got blocked, which we are supposed to pay to the farmers and the banks," said Verma, adding " we have requested the government help in facilitating exports"
The government, on its part, has announced that 20 lakh tonne sugar will be exported in order to move out some surplus stock. The sugar importers are offering at the port of around $ 350 per tonne for exports. Given the current comfortable position of production and in order to further smoothen the supply chain for easy availability of sugar in all regions, the government has also withdrawn stock holding and turnover limits on dealers of sugar.