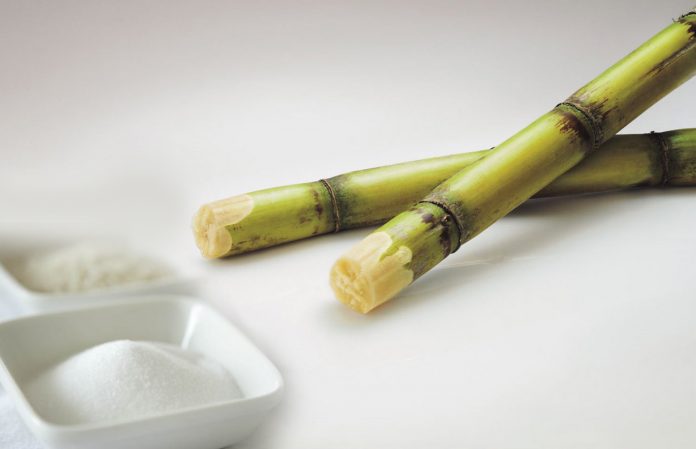 Image Credits: GES
Sugar output in India will likely reach a record this year as timely showers helped boost yields in the world's top consumer.
Production may total 31.5 million metric tons in the year that began on Oct. 1 , said Abinash Verma, director general of the Indian Sugar Mills Association. That compares with its March estimate of 29.5 million tons and the previous record of 28.36 million tons in 2006-07, according to the association's data.
A bigger harvest in the world's second-largest producer may further pressure prices that are trading at the lowest since September 2015. Global sugar prices that have tumbled more than 30 percent in the past year could fall further. The South Asian nation needs to export more to cut inventory and boost local prices, Verma said in a telephone interview.
Production is set to exceed the country's annual demand by 6.5 million tons, compared with the March estimate of 4.5 million tons, Verma said. "The main way to reduce inventory is to export some of the output. Rain at the right time and right quantity helped increase the yields."
Raw sugar for July delivery fell as much as 4 percent to 10.93 cents a pound on the ICE Futures US in New York, the lowest for the most-active contract since September 2015.
Sugar "appears to be running from the massive Indian sugar production even though the Indian government hasn't even formulated a program to rid themselves of the excess on the world market," said Michael McDougall, a New York-based broker at ED&F Man Capital Markets. A potential tax on sugar sales, which India is considering, could be negative for the market because it could hurt domestic usage and add to an even bigger surplus, he said.
Higher exports
Rising output and falling prices have prompted the Indian government to allow white sugar exports under the duty-free import plan, while separately asking sugar mills to ship 2 million tons overseas under a minimum indicative quotas program that allocates mandatory export quotas to sugar mills.
The mills need help from the government to pay farmers on time as sugar mills are making a loss of about Rs 7.5 (11 cents) from the sale of one kilogram of sugar, Verma said. Indian mills owed Rs 180.44 billion to cane farmers as of April 12, according to a government official, who asked not to be identified citing rules.
The government of Maharashtra, the country's second-biggest producer, is considering a subsidy for exports as domestic prices are higher than global rates, said Subhash Deshmukh, the state's minister for cooperation. Separately, the federal government is also planning to provide a production subsidy to make part of the cane payments given to farmers, Food Minister Ram Vilas Paswan said on Monday.
Brazilian industry group Unica may plan a meeting with cane growers in Australia and Thailand amid concern that the possibility of subsidies by India on exports will undercut sugar prices, Eduardo Leao de Sousa, Unica's executive director, said last week.