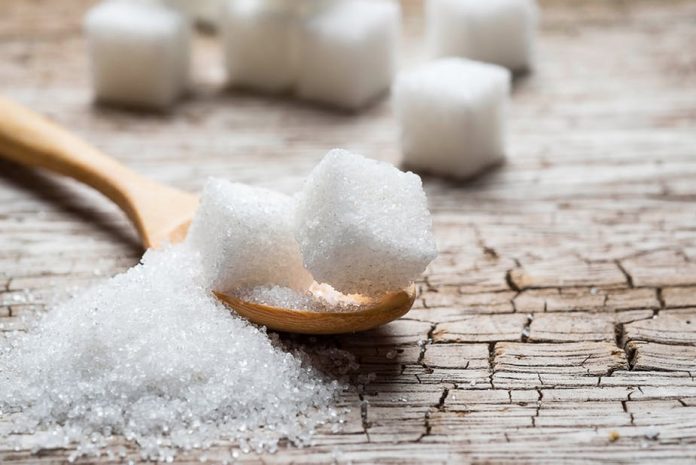 A cabinet panel on economic affairs on Wednesday approved the fair and remunerative price (FRP) of sugarcane at Rs 275 per quintal for a basic recovery rate of 10 percent for the 2018-19 season.
The cost of production per quintal is Rs 155, and the FRP also provides for a premium of Rs 2.75 per quintal for every 0.1 percent increase in recovery over and above 10 percent.
"The current FRP of Rs 255 per quintal linked to a basic recovery rate of 9.5 percent, is unaffordable at current sugar prices, because of which at the end of June, 2018, cane price arrears are still over Rs 18,000 crore," the Indian Sugar Mills Association said in a statement.
"Therefore, the increased FRP for next season will be more unaffordable for the sugar mills to pay to the farmers, unless concrete and focussed steps are taken to help improve ex-mill sugar prices to at least Rs 35 a kilo," the industry body added.
ISMA also called for concerted efforts to export between 600,000 and 700,000 tons of sugar to increase cash flows, and said while production for 2018-19 was expected to be between 350,000 and 355,000 tons, consumption was only expected to be about 255,000 tons.
"To bridge this huge gap, additional cash flows would have to be managed supplementing domestic sale, by mainly exporting sugar, as cane price payment next year would be at Rs.97,000 crore, which would be difficult for the sugar mills to pay not only during the season but even at the end of the season in September 2018," ISMA further said.
Sugar stocks are likely to more than double by the end of the current marketing year as the world's biggest producer of the sweetener struggles to export a surplus, a leading trade body said on Tuesday.
The rise will weigh on local prices, potentially pushing India to try to ship more sugar overseas, which could drag on global prices that have already fallen 16% this year.
India is likely to end the marketing season on Sept. 30 with inventory of 10 million tonnes, compared with 3.87 million tonnes a year ago, the Indian Sugar Mills Association (ISMA) said.
Key Highlights:
This FRP Rs. 275 per quintal at recovery rate of 10 percent is higher by 77.42 percent over production cost. Farmers given a return of more than 50 percent over production costs.
Keeping the expected production of sugarcane in the sugar season 2018-19 the total remittance to the sugarcane farmers will be more than Rs. 83,000 crore.
There shall not be any deduction in case of mills where recovery is below 9.5 percent. Such farmers will get Rs. 261.25 per quintal for sugarcane in place of Rs. 255 per quintal in the current season.
The FRP shall be applicable for purchase of sugarcane from the farmers in the sugar season 2018-19 s,tarting October 1, 2018, by the sugar mills.