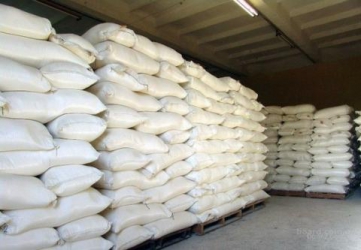 Image Credits: standardmedia.co.ke
Sugar: The slide in sugar prices continued for yet another week, with prices falling by up to Rs 125 per quintal at the wholesale market in the national capital due to ample stocks amid slackened demand from bulk consumers and stockists.
Meanwhile, Indian Sugar Mills Association (ISMA) revised country's 2017-18 sugar production upward by about 13 per cent at 29.5 million tonnes.
The government has also mandated a 2 million tonnes export quota and allowed export of white sugar till September 18 under the duty free import authorisation scheme, to curb falling sweetener's prices.
Besides, a weak trend overseas due to surplus stocks in Thailand, dampened trading sentiments.
Coming to the price section, sugar mill delivery M-30 and S-30 dipped by Rs 125 each to conclude the week at Rs 2,790-2,895 and Rs 2,780-2,885 per quintal, respectively.
Similarly, sugar ready M-30 and S-30 prices dropped by Rs 110 each to settle the week at Rs 2,990-3,090 and Rs 2,980-3,080 per quintal, respectively.
In the mill gate section, sugar Kinnoni and Simbholi plunged by Rs 125 each to Rs 2,895 and Rs 2,875, followed by Asmoli which slipped by Rs 120 to Rs 2,860 per quintal.
Sugar Mawana and Khatuli slipped by Rs 115 each to Rs 2,815 and Rs 2,885, while Dhampur lost Rs 110 at Rs 2,790 per quintal.
Sugar Dorala, Budhana, Thanabhavan and Dhanora prices also plummeted by Rs 105 to Rs 2,820, Rs 2,830, Rs 2,820 and Rs 2,885 per quintal, respectively.
Prices of Sakoti weakened by Rs 95 to Rs 2,805, Shamli lost by Rs 90 to Rs 2,810, Malakpur fell by Rs 75 to Rs 2,805 and Modinagar registered a loss of Rs 70 at Rs 2,820 per quintal.