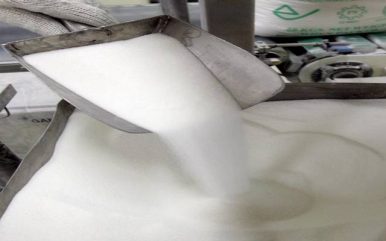 ChiniMandi: "Due to the increasing population in Egypt, the requirement of sugar increases annually by 50 thousand tons." Sources said.
He put forth a few points stating how the sugar business of the country can be developed by giving more preference to the domestic market and local sugar production.

Local food industry that makes candy, jam etc. should be provided with locally produced sugar for which the cultivation of sugar beet should be increased. Due to a decline in global prices of sugar,  the market in Egypt is controlled with reasonable prices. The local sugar producers must be supported to come up with innovative projects to meet the deficit of white sugar whose import from abroad is estimated to be of 1 million ton.
However, sources said that the informal sectors which produce non controlled food should be controlled since their production is hazardous for human health.
Every year around 8 lakh to 1 million ton of sugar is imported from abroad to fill up the deficit in local production. Sugar production from reeds stands at about 1 million tons every year, while its production from beets reached 1.2 million tons and the rest is imported from abroad.