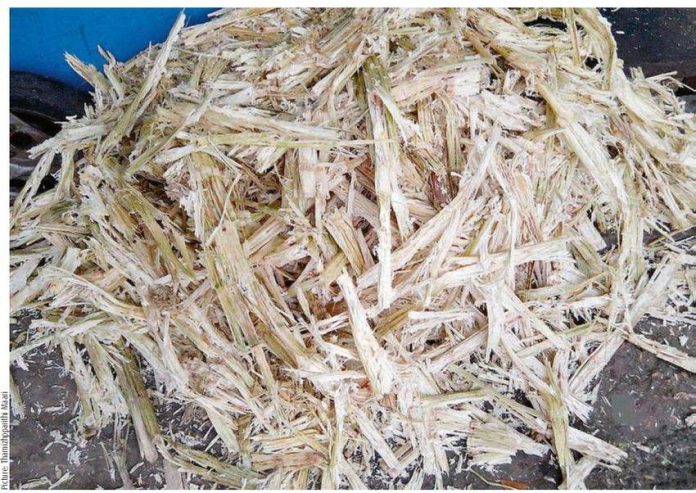 Image Credits: ResearchGate
CHENNAI: Researchers at the Indian Institute of Technology, Madras, have developed a method to convert bagasse, the residue left after sugar extraction, into methanol, an alternative fuel that can run tractors and other farm equipment.
The technology developed at the National Centre for Combustion Research and Development (NCCRD) within IIT-Madras, if adopted widely, can potentially translate into 15% reduction in the petroleum import bill for the Indian farm sector, according to a senior researcher. "Production of methanol locally would also help with the recovery in the rural agricultural economy," said SR Chakravarthy, coordinator, NCCRD, and one of the research heads of the project.
While there is significant stress by the government on the usage of ethanol also as an alternative fuel ingredient, it competes with the alcohol market, said Chakravarthy.
"The government has a sense that methanol will fly independent of the liquor market unlike ethanol, as it is non-edible. The longer term motivation is that methanol can also be made from carbon dioxide."
The university is also working on design modifications in existing farm equipment so that they can run on methanol, said V Raghavan, professor, Department of Mechanical Engineering, IIT Madras, who is the other research head of the project.
IIT Madras is in advanced talks with leading sugar manufacturing companies and farm equipment companies for demonstrations and adoption. Gasification of coal into methanol is prevalent in China.
According to the Methanol Institute, United States of America —an industry consortium —up to 15-20% of the fuel used in China is mixed with methanol. While India has an abundant availability of coal that can be converted into methanol, the gasification of coal into methanol emits carbon dioxide which is an undesirable byproduct based on India's current renewable energy and climate protection obligations, said Chakravarthy.