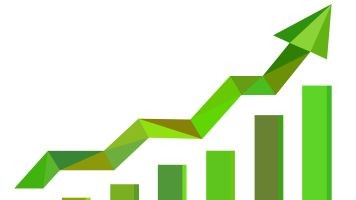 The shares of sugar companies were in focus with most of the forefront stocks trading higher by upto 11% on the BSE on reports that the government is likely to provide financial support cane farmers for produce sold to sugar mills.
Dwarikesh Sugar Industries, Thiru Arooran Sugars, Bajaj Hindustan, Balrampur Chini Mills, Uttam Sugar Mills, Mawana Sugars and Trivenni Engineering & Industries were up in the range of 6% to 11% on the BSE. The S&P BSE Sensex was trading 0.34% higher at 33,915 at 09:47 am.
Prime Minister Narendra Modi's administration is likely to approve a proposal to pay around 55 rupees ($0.84) for every tonne of cane sold to the mills, two government sources said, seeking anonymity in line with government policy, the Reuters report suggested.
Most of the sugar stocks had underperformed the market and hit their respective 52-week lows in the month of March. Over the last 3-4 years these sugar stocks have been rank outperformers. In the last 6 months the situation changed for the worse as a supply glut took its toll on the stock prices of sugar companies.
During the last 1 year, even as the Nifty has given a 10% positive returns, sugar stocks have seen deep cuts. Most of the sugar companies in India have fallen by 40-50% in the last 1 year.
According to Manickam, in the Budget 2018, Jaitley had announced an assured MRP at 150% of the cost of production for Kharif crops. But in the case of sugarcane, the actual price is 25% more than this assured price too.
It is hardly surprising that the sugar mills are currently having nearly Rs 140 billion of dues to sugarcane farmers and that situation is likely to continue with the current glut situation, the brokerage firm Angel Broking said in sugar sector blog.