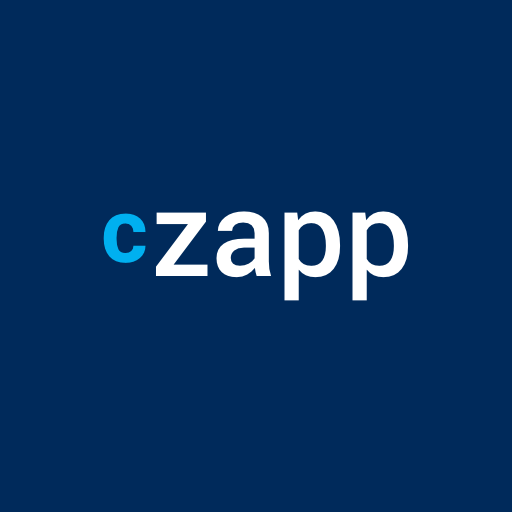 Insight Focus
Poor rainfall in the northern hemisphere leads to drop in global production. As a result, there is now a 3.2m tonne sugar shortfall. Russia should have a good season and be able to export sugar.

Global Sugar Production
In 2023/24, the world will produce around 175.6m tonnes of sugar, a 2.3m tonne decrease from our previous estimate. Global sugar production was on track to be the second highest on record, but poor weather has slowed crop growth.
Uneven rainfall has hit cane growth in several key countries. For instance, in Maharashtra this has led to a 1.5m tonne decrease in sugar forecasts for the 2023/24 season. Similarly, in Mexico, the lingering drought effects from the previous season are now taking a toll on cane recovery, causing a downward revision of the production forecast to 5.2m tonnes.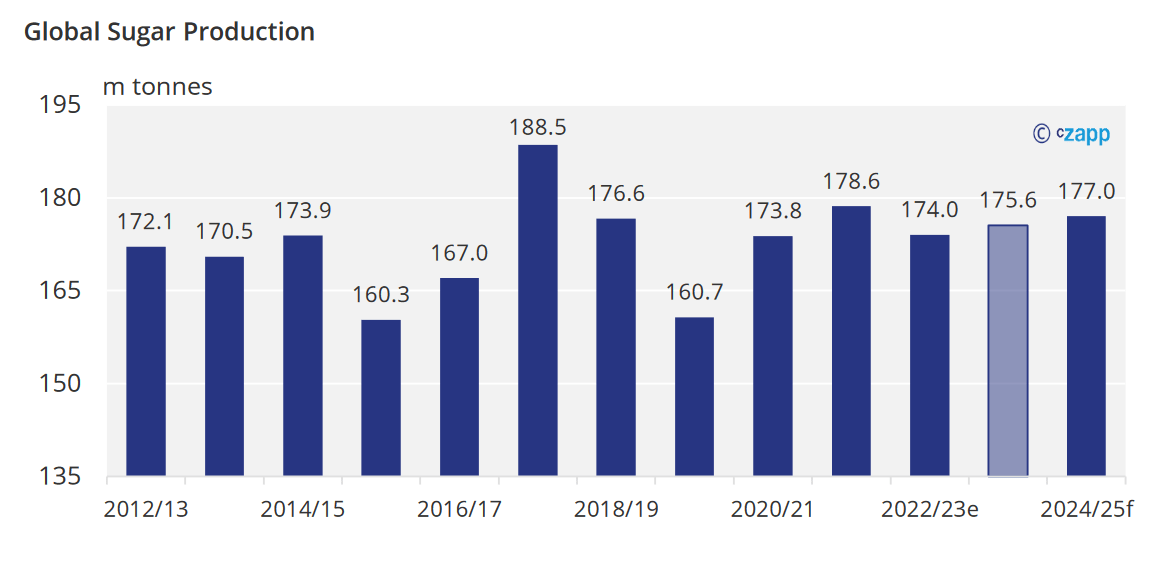 Global Sugar Consumption
The world will consume a record amount of sugar in 2023/24, just shy of 179m tonnes. Despite being 0.3m tonnes less than our previous estimate, this is still a new high.
We also expect consumption to rise in the following season, reaching 180.7m tonnes, in line with population growth.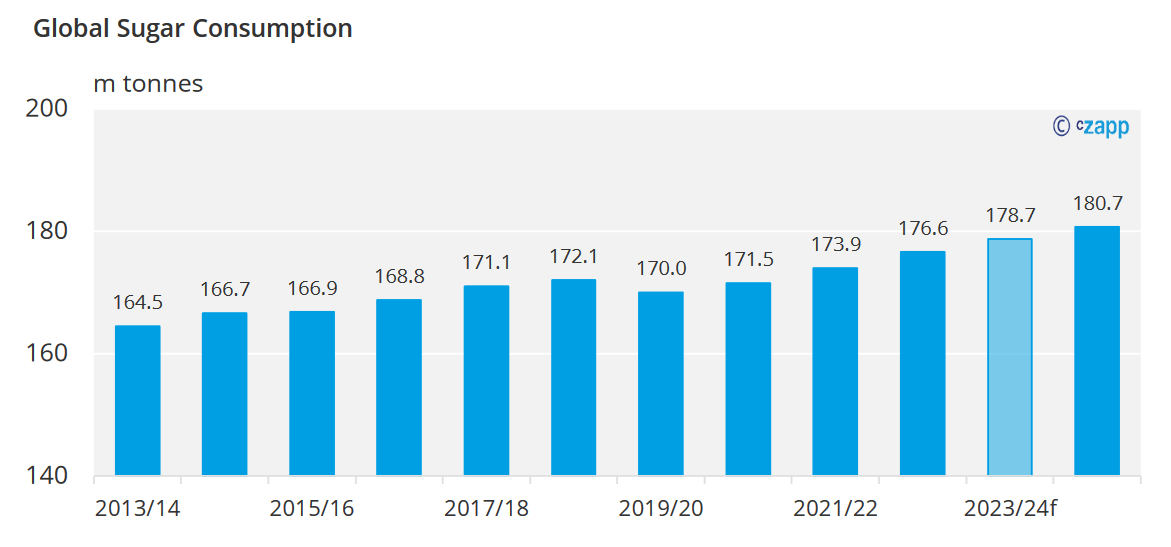 Small Production Deficit
A drop in our global production estimate from last month, combined with record-high consumption, leaves the world with a 3.2 m tonne sugar production shortfall.
This deficit has grown by 0.6m tonnes from last season, as result of the poor India and Thai crops, as well as production issues in several Latin American countries like Colombia and Mexico.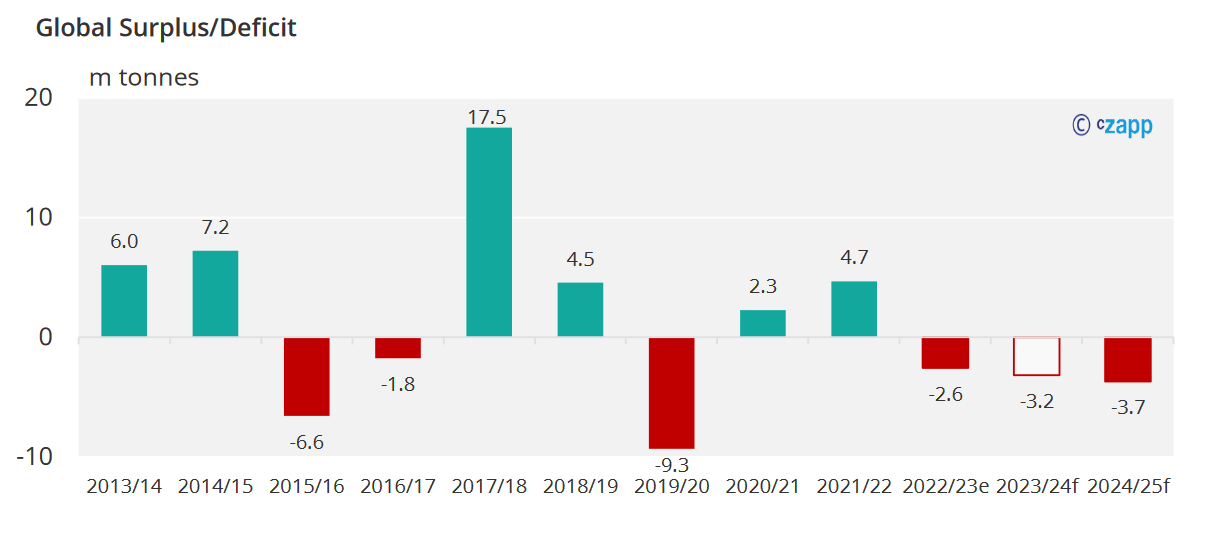 Russia Production Update
In 2023/24, Russia is set to produce 6.2m tonnes of sugar, down 0.1m tonnes from the previous season.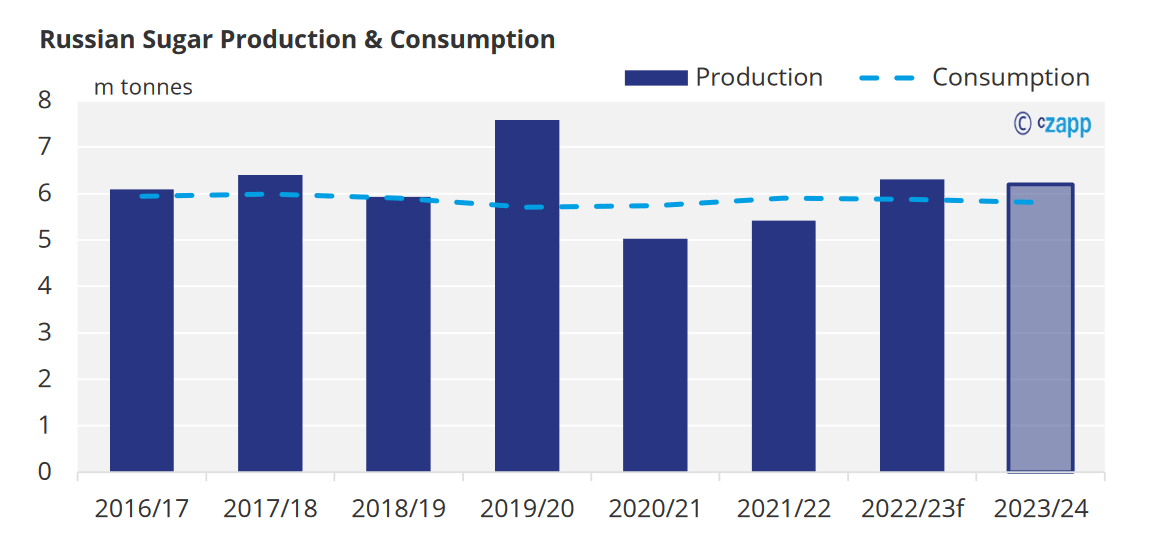 The decrease in sugar content of the crop, which has fallen by nearly 15%, has led to a lower sugar yield than usual. Nonetheless, Russia is still on track to export approximately 400k tonnes in the upcoming season.
However, we have been hearing concerns about potential logistical challenges due to reported shortages in wagon availability.
For more articles, insight and price information on all things related related to food and beverages visit Czapp.