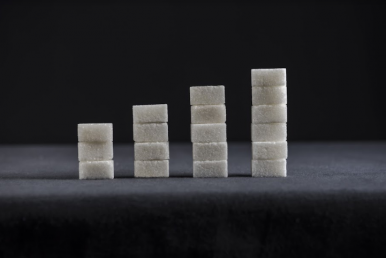 Private sugar millers in Maharashtra have approached the Centre stating that the price difference between sugar stock valuation by the banks and international realization, which is the short margin in pledge accounts of sugar mills, has become a big hurdle for release of sugar by the banks.
In a representation to Union minister for road transport, highways and shipping and water resources Nitin Gadkari, the association demanded that as recommended by Nabard in its recent sugar meeting, the government should place the subsidy incentives in the non-lien NPA accounts with nationalised banks and the amount must be released to the farmers' accounts towards payment of cane dues.

BB Thombare, president, Western India Sugar Mills Association (WISMA) pointed out that for the sugar season 2018-19, government has allotted factory wise Minimum Indicative Export Quota (MIEQ) of sugar at 50 lakh tonnes on all India basis with Maharashtra at 15.58 lakh tonnes.
"The November to March period is favourable for sugar exports and during this period, Brazil, Australia and Thailand sugar will not compete with India," he said.
Nabard has also mentioned that the Centre's decision to keep a buffer stock of 30 lakh tonnes durign the current year, he said. Meanwhile, the cost provided by the Centre will only cover the interest, warehousing and insurance costs and therefore the sugar financing policy by banks for the current year should include valuation and financing against buffer stock and production of raw sugar, he said.
Thombare said that banks should consider extending finance upto 100 % instead of the current 85% against buffer stocks.
According to him, keeping in view the credit worthiness and past record of the sugar industry Nabard has recommended that non-NPA loans should be considered for restructuring. "RBI should look into the matter to make restructuring of loans variable for the banking sector," he said.