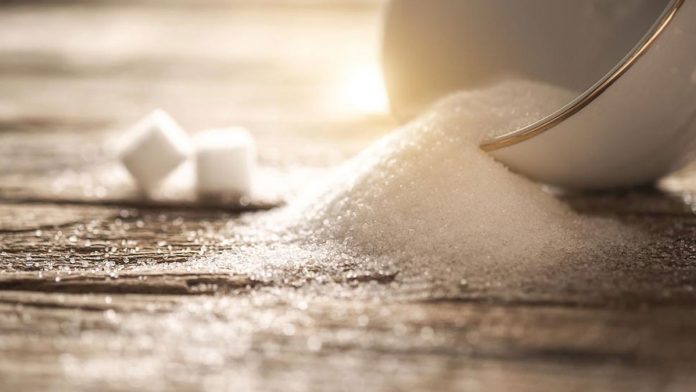 The government has taken bold steps to address the issue of cane farmers' dues but the big question is how far will these measures help in payment of the outstanding amount to growers.
The total outstanding to growers is over Rs 220 billion.
The government recently took measures such as creating a buffer stock and re-introducing release order mechanism.
The case in point is Uttar Pradesh where till June 07, 2018 – that is a day after the union cabinet cleared the second round of sops for sugar mills to help them make payment faster – around Rs 125 billion was still to be paid to farmers.
This was when additional Rs 223 billion has been paid to farmers of the state by the mills, according to data furnished by UP Sugarcane Commissioner for the 2017-18 season ending in September 2018.
The cane arrears have mounted as production in 2017-18 season is projected to be around 33 million tonnes.
The common view from industry players and experts is that the sops, announced by the government in the last few weeks, might help in clearing sugarcane dues of Maharashtra-based mills amounting to around Rs 17 billion as on June 7.
However, the same is not true for the UP-based mills which had the lion's share of sugarcane dues in excess of Rs 125 billion. Clearing dues would be difficult unless ex-mill prices move up from the current levels of Rs 3,350 per quintal.
The reason is simple — despite an improvement in sale price, the cost of producing a quintal of sugar in UP is still higher than its sale price.
The package size is also disputed by some experts and industry players. The official statement claimed it to be of around Rs 70 billion, but there are questions over it.
Out of the total relief package of around Rs 70 billion, industry experts and millers said the actual financial outgo for the Central government will be to the tune of just around Rs 41 billion.
Of this, around Rs 15.40 billion is the financial outgo for providing an incentive of Rs 5.50 per quintal directly into the bank account of farmers. The total expenditure of creating a buffer stock of Rs 3 million tonnes is estimated to be Rs 11.75 billion, while the interest burden that Centre will bear for providing loans up to Rs 44 billion for setting up fresh ethanol capacity is estimated to be around Rs 13.32 billion.
This in total makes up for around Rs 41 billion and not Rs 70 billion as is being claimed by the government.
In case of ethanol, the package entails that banks would not charge any interest on loans taken for setting up new ethanol capacity in the first year. From the second year onwards, they would be charged a subsidized interest rate of 6 per cent whose total burden on the exchequer is expected to be around Rs 13.32 billion.
"Creating additional ethanol capacity won't help in generating immediate cash flow for the sugar mills as this capacity would get created in the next 3-5 years," a senior executive said.
The creation of a buffer stock of 3 million tonnes is definitely expected to wipe off some of the surplus and push up prices of sugar which have moved up from a low of Rs 2350 per quintal (prior to the announcement of the package) to Rs 2900 per quintal (which is also the minimum sale price fixed by the government).
But, to ensure that mills get sufficient liquidity, the ex-mill sale price has to move up further.
At present, the cost pf producing sugar in north India, mainly UP, is around Rs 3500 per quintal, while the ex-mill sale price is around Rs 3350 per quintal.
Therefore, despite fixing of a minimum sale price and creation of buffer stock and ethanol capacity, the ex-mill sale price for north Indian mills haven't moved sufficient enough to enable them to clear cane dues.
They are still making a loss of Rs 150 for every quintal of sugarcane crushed.
Officials believe that once ex-mill sugar prices in north India start rising due to curbs imposed on monthly sale of sugar, mills would be in better position to clear the cane dues.
However, the veracity of these claims is yet to be tested. Also, several experts don't expect the sugar surplus to go away so quickly given that production in 2018-19 season that will start in October is again expected to be more than 33 million tonnes.
As such, mills in UP are struggling to clear cane dues despite two back-to-back incentives by the Centre in the span of less than a month.
Their counterparts in Maharashtra are in a slightly better position. As of June 7, the total dues outstanding to farmers was around Rs 17 billion.
This, sugar mills in the state said would be easily wiped off in the days to come and mills would also have some liquidity to commence operations in the coming crushing season starting in next 100 days.
The reason for this optimism is that in Maharashtra as soon as a bag of sugar is produced, mills are eligible to avail loans from state and district cooperative banks up to 85 per cent of the average value of that bag. The average is calculated based on prices prevailing in last three months.
So, when the ex-factory price of sugar was around Rs 2,350 per quintal, mills got less loan from banks, but as soon as it climbed to around Rs 2900 a quintal because of the minimum floor price set by the government, there was increased loan disbursal from cooperative banks in Maharashtra.
This is expected to improve their liquidity position ahead of the next crushing season.
"Or else, the sugar mills account in Maharashtra would have turned NPAs," a senior executive said.