SB (Sugar nearby active contract): Last week`s close was neutral. The longer NBC-Point
is 18.19, which means the long-term trend remains bullish. This is in an uptrend since April 30,
2021. A weekly close below longer NBC-Point will change the trend to neutral from bullish.
The shorter NBC-Point is 19.47, which means the short-term trend remains neutral. A
weekly close below this will change the trend to bearish.
The bull-bear fight zone for the coming week is at 19.12. This is an important level for
deciding who is in control for the week.

Weekly Support is 18.68-18.73. A weekly close below this range is bearish.
Weekly Resistance is 19.42-19.47. A weekly close above this range is bullish.
Cycle: This starts the 14th week of an old 20 Weeks +/- 5 weeks primary cycle off the 16.19 low of Jan 26, 2021. The last week`s report mentioned, "As expected, the sugar found support into the multiple support zone and bounced back. Usually, a market rallies for 3-13 days from such lows. Sugar also rallied sharply from that low and witnessed selling pressure. The technical indicators are suggesting another sell-off. A move below 19.02 will be the confirmation that prices will go further lower. Keep in mind the multiple support zones from 18.45-18.25. Below that sharp drop is expected towards 17.09-17.77". Sugar rallied for 5 days on expected lines and again started the sell-off. A primary cycle low is due in the next 1-6 weeks. The price target for the cycle low is 18.25 +/- 0.25.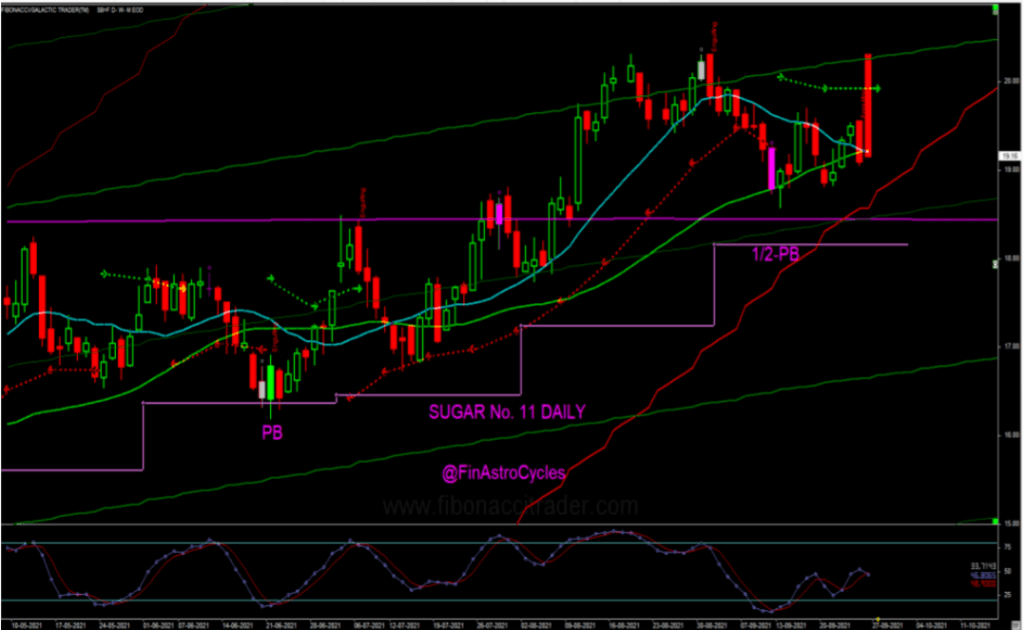 Strategy: Wait for long re-entry as mentioned in the report above. Follow the daily reports.