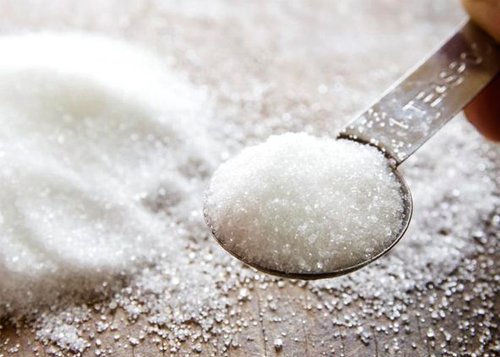 Sugar prices drifted lower by Rs to Rs.80 per quintal at the wholesale sugar market in the national capital today due to reduced offtake against sufficient stocks position. Sources said sufficient stocks position against reduced offtake by bulk consumers such as ice-cream & cold drink makers mainly attributed to the slide in sugar prices.
Sugar ready M-30 and S-30 traded lower by Rs.50-80 each to Rs.3,500-3,640 and Rs.3,490-3,630 per quintal respectively.
Sugar retail markets: Rs 35-40 per kg.
Sugar ready: M-30 Rs 3,530-3,670, S-30 Rs 3,520-3,670.
Mill delivery: M-30 Rs 3,240-3,410, S-30 Rs 3,230-3,400.
Sugar millgate (including duty): Modinagar 3,320, Shamli 3,310, Kinnoni Rs 3,430 , Mawana Rs 3,290, Asmoli Rs 3,360, Dorala Rs 3,350, Budhana Rs 3,360, T Simbholi Rs 3,420, Khatuli Rs 3,460, Dhampur Rs 3,280, hanabhavan Rs 3,370, Dhanora Rs 3,390, Sakoti 3,300, Malakpur 3,320, Ramala not available, Anupshaher N.A, Baghpat N.A.,Morna N.A., Chandpur N.A., Nazibabad N.A and Nanota N.A.