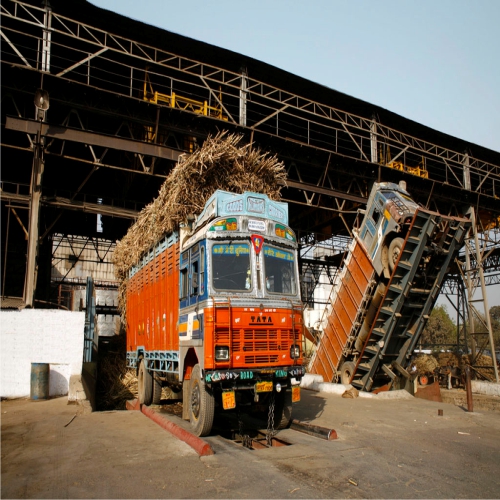 Lucknow: Commissioner Cane and Sugar Shri Sanjay R. Bhoosreddy said that operation of sugar mills and the purchase of sugarcane is done in winter and during this time along with the cold, the dense fog often happens causing extremely low visibility of vehicles which leads to increase in the chances of accident on the road. Regular traffic vehicles on the road generally have arrangement of reflectors or yellow light for improvement of their visibility, but in case of bullock cart, trolley etc used by sugarcane farmers for transporting the cane often have no reflector / yellow bulbs. For these reason the cane transport vehicles like bullock cart, trolleys are poorly visible for vehicles running fast on road, so fixing of reflector strip / Paint / LED bulb on these vehicles will improve the visibility and reduce the possibilities of accidents.
In view of the above, instructions have been issued to all Deputy Cane Commissioners & District Cane Officers for launching a campaign at mill gate & Cane Purchasing Centers to setup reflector on Sugarcane transport vehicles. This work should be carried out, two to three times during current crushing season, so that, reflectors could be fixed on all cane transporting vehicles and Sugarcane farmers can safely transport their cane at mill gate and Cane purchasing centres.

To Listen to this News click on the play button.