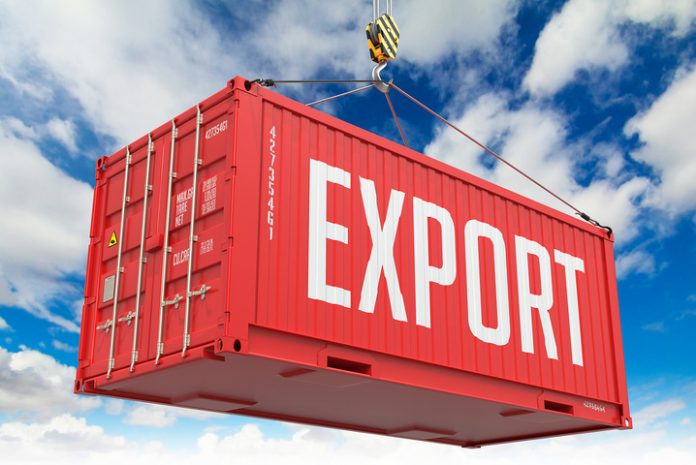 The best remedy to overcome the crisis currently in the industry should be a spot on plan for exporting sugar. But the progress in this direction is at snail's pace which would result in increasing difficulties before the sector. It is necessary for the central and state government to consider the sugar export issue on priority basis.
In order to keep check on falling prices of sugar, the central government took the decision to export 20 lakh tonne sugar. Government will pay Rs 55 per tonne subsidy to mills that will export sugar as per the allotted quota. But millers are not getting permissions to get loans from banks for the finances of export. As a result limited sugar is being exported. The millers have to bear losses while exporting sugar and against it the government will be paying farmers the subsidy over this. Therefore the export of sugar isn't really viable.
As per the information received from a sugar export merchant, till date contracts of 2.65 lakh tonne of sugar have been done and 1.80 lakh tonnes of sugar is exported whereas the remaining is awaited to be exported. Government expects to export 20 lakh tonne sugar by November 30. But at this situation not more than 4 lakh tonnes of sugar can be exported. Millers are not likely to get benefited of subsidy of Rs 55 per tonne as they are unable to export sugar.
16 sugar mills from Nagar district were given quota of 62,000 tonne sugar for export. Only two mills have exported sugar. Gangamai sugar mill has allotted quota of 3,463 tonne sugar and the mill has exported 3,328 tonne sugar. Sanjivani sugar mill has an export quota of 3,978 tones and has exported 3,850 tonne. The sugar has been exported at Rs 2000 per tonne bearing loss of Rs 900. Government will provide Rs 500 as export subsidy and the cost of interest rate, storage and insurance will be reduced. Other 16 mills have not exported sugar. The situation is similar in other districts also.
There are number of reasons for mills not keen to export sugar are supposed to export sugar at Rs 2000 to 2050 per quintal whereas government has fixed minimum price to sell sugar in domestic market to Rs 2900. Actually the sugar is sold at Rs 3000 to 3050 per quintal in the market. Millers do not want loss of Rs 900 per quintal. Banks have increased the valuation of sugar and millers have to deposit the amount in banks as per new valuation if they want to export sugar. Mills cannot export sugar till state government assures guarantee. Hence millers cannot export sugar even if they are ready to bear loss.
We have stock of 40 lakh tonne sugar of last season (2016-17). During this season the production is expected to touch 320 lakh tonne. The domestic need is of 250 lakh tonne. 70 lakh tonne can be in stock after crushing season as per norm but actually 110 lakh tonne sugar stock is available. This means 40 lakh excess sugar as per the norms is available. Central government has declared buffer stock of 30 lakh tonne sugar. Out of remaining 10 lakh tonne, 4 lakh tonne will be exported. Hence only 6 lakh tonne sugar will be excess. In short government has solved the issue of sugar industry, said one of the director of sugar factory. But this is not true.
It is difficult to predict next year's production. Following the increase in the sugarcane cultivation area, some predict production of 340 lakh tonne sugar. According to Rajendra Jadhav, commodity representative of Reuter, sugar production will not increase this year because fresh cultivation is less this year and last year's sugarcane sown will not lead to increase in production. There are news about increase in sugarcane cultivation area in Marathwada, Karnataka, Solapur and Nagar. Some fear that crushing of all sugarcane crops is not possible. Anyhow 320 to 340 lakh tonne sugar will be produced next year. It will be good to start planning considering production of 320 lakh tonne sugarcane.
Considering this, next year 70 lakh tonne sugar will be in stock. Adding 40 lakh tonne of previous year, we have to face stock of 110 lakh tonne sugar.
Government has stored buffer stock of 30 lakh tonne sugar. Mills will get cost of storage and interest on the stored sugar. But the sugar will have to be sold in the market as it cannot be stored forever. Hence buffer stock is a temporary provision. The sugar industry has to make a plan to dispose the excess sugar and export is the best option. And we are progressing at snail's pace in this direction. This will increase problems in future. Central and state governments should consider the issue on priority basis.
Off course, exporting sugar is not only option, but one of important option. Production of ethanol from B-heavy molasses and reducing sugar production is also one option. Central government should take steps in this direction.