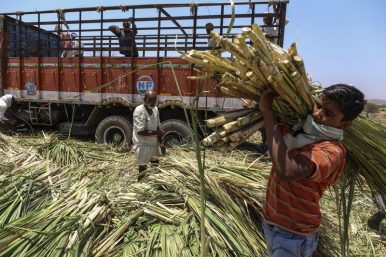 Chief Minister Devendra Fadnavis announced on Tuesday that the sugarcane crushing season in Maharashtra will start from October 20. Adding to it he said that the government would review the common recommendations of sugar associations and take appropriate decision. CM chaired a meeting to review sugarcane cropping season, in which cabinet ministers Chandrakant Patil, Pankaja Munde, Subhash Desai, Subhash Deshmukh and others were also present.
He said that the Govt. will be discussed and will see if the Govt. can be considerate on the recommendations of West Indian Sugar Mills Association (WISMA) and the stateco-operative bank as per the Central government's policy and other relevant factors. Sugar Commissioner Sambhaji Kadu Patil acknowledged that Maharashtra accounted to 107.10LMT out of the

321.03 lakh tonnes of sugar was produced in the season 2017-18
The fair and remunerative price (FRP) is Rs 275 per quintal for 10 per cent basic sugar recovery and Rs 2.75 per quintal for 0.1 per cent of 10 per cent onwards for the crushing season 2018-19.
According to the Essential Commodities Act 1955 and the Sugar Cane Control Order 1966, the Centre MSP at Rs 2,900 per quintal and GST at 5 per cent.