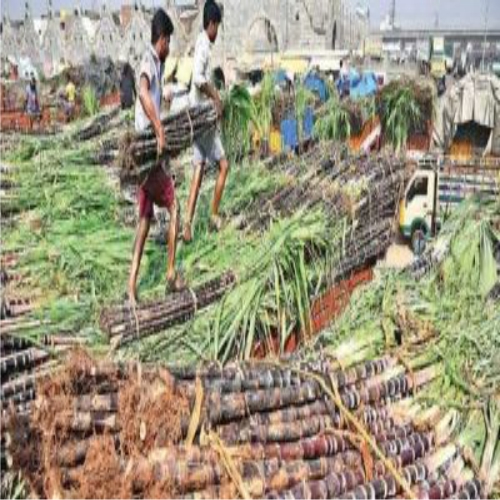 To Listen to this News click on the button below the image
Ambala, Haryana, May 8: Congress leader and AICC general secretary for Uttar Pradesh east Priyanka Gandhi Vadra has hit out at the government over ignoring the plight of the sugarcane farmers.
Addressing a public rally at Ambala in support of Congress candidate Kumari Selja, Priyanka said, "There are huge arrears due to sugarcane farmers who do not even get the right price for their produce. But whenever the BJP leaders go for campaigning they never refer to these issues. They do not tell you why the promises made by them to people were not fulfilled. Instead they talk of other things — sometime they seek votes in the name of martyrs while sometimes they insult the martyrs in my family. But never do they talk about the problems faced by people."
She accused PM of not having paid attention to the interests of farmers and the poor and said, "thousands of farmers from Madhya Pradesh, Haryana, Rajasthan and all states marched to Delhi so that the PM could listen to their grievances. But he did not even take out five minutes of his time to listen to these farmers. And understand their problems. All of you have seen in your state how farmers are in pain.