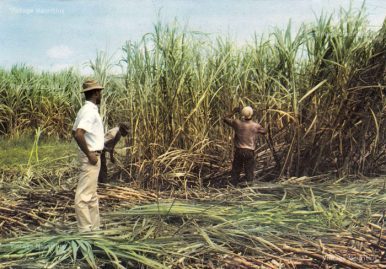 NEW IBERIA, La (KLFY): The start of the October months marks the initiation of harvest season for sugarcane farmers across Acadiana.
Blair Hebert, county agent for the LSU Ag center said, "It's a busy time of the year right now, we are at the end of September with next week being the beginning of October which in the cane growing area, around here in Acadiana the Teche area that means it's time for sugarcane harvest,"

As from July rain is delaying the entire process of the plantation of sugarcane crop just before its harvesting.
"Unfortunately this year we are only about 80% complete, maybe in some other areas of the state we might even be a little bit less complete with the harvest so far so we have farmers who are still waiting on mother nature to get in the fields dry enough so we can finish planting," Hebert said.
The weather hasn't been kind to this years' crop. These heavy rains followed a dry spell, making farmers witness a snow.
"Older farmers you talk to they said they lost a lot of Cain and had to plow it out late planted. I think now with these new varieties The development of culture see the cane can withstand a lot colder tolerance than it could back in the day." Blanchard said.
Last year's sugarcane production in Louisiana went up at 1.82 million tons. It's too early to predict if this year will top that record, but Hebert says this crop is showing resilience. He says, "Our folks over at USDA, our folks over with the American sugar league, and our folks at the LSU accentor at the research stations have been doing testing and have been monitoring the cane. It's grown a lot since July 1 and we think we have good sugar content and we think we're going to have a good crop this year."